Printable Grammar Definitions Ebook
Learn the Grammar Terms Easily
Our printable Grammar Definitions ebook is our printable booklet of definitions that you can use for easy desk reference or as a resource on a phone or tablet at-a-glance.
It's free.
Our booklet is in two different formats: 
Learning order.
Alphabetical order.
And it has the same definitions as are in our grammar worksheets. Enjoy!
---
Interactive PDFs! Choose fonts, colors, and SIZES. Answer. Print or file.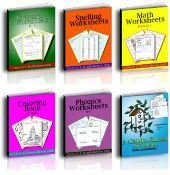 PrintNPractice Printable Worksheets by Subject
The Grammar terms are easy to learn once you've read a quick reference of the words that define what the words in a sentence do. This is why our definitions booklet begins with sentence construction.
We really suggest that you quickly read through the definitions in learning order first and then keep the alphabetical Grammar Definitions booklet close for reference. 
Since most of the words mean what they mean in other venues you can learn them quickly. Most of the trick with learning Grammar is learning the names of the jobs that words can do.
Printable Grammar Definitions PDF eBooks
English Grammar Terms


Understanding grammar is important for those who write, read, and follow directions. Writers need to convey their thoughts well, so that readers can understand them well.
Law makers need to write laws well. Judges and lawyers need to read, understand and execute them well.
Engineers need to write well enough that construction workers can build what the engineers designed. Construction workers need to be able to read the designs - in building order.
Moms and Dads need to be able to do their jobs; read prayers, letters, directions, and recipes; teach their children; put toys and swing sets together well. We read all day long and we need logical writing.
All in all it's grammar that gives text it's logic and order.
One day I decided to read the Harvey's English Grammar book. I was surprised not only that such a small book was the main grammar book of old, but also at how much it taught - and so easily.
After reading the book I realized that the definitions of grammar terms were most of what it takes to understand grammar. 
Sentence Diagramming
Still something was hugely missing.
How should all the pieces fit together? How can you see the logic in a sentence?
Simple. Put the terms on a diagram. Once you see where the different parts of speech fit on a chart, you'll understand the grammar definitions better.
Thank you for visiting!
~Mary
 Printable English Grammar And Writing Worksheets
<< This download has my favorite grammar PDFs for practice in elementary and middle school grammar lessons. 
If you like the samples on this page, you'll love the grammar download which includes our diagramming charts and Grammar Definitions ebook.
These are great for easy practice and for ESL students. 
Get the set. And enjoy!
Karen Newell's Grammar And Writing Worksheets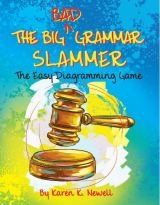 Grammar Slammer Easy English Grammar Games
Quickest way to teach basic grammar!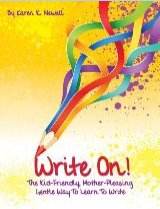 Write On! Creative Writing Course
Simple step by step workbook.
---
Sign Up For Print
N

Practice Monthly Ezines Here:
Search Print
N

Practice Worksheets Here: