Printable Worksheets For Kids
PrintNPractice Order Page
100% satisfaction Money Back Guarantee for printable worksheets for kids. 2Checkout, PayPal, credit, or debit card.
"Seriously, if I'd had it to do over again, I'd buy the whole set and not need much more for school K-4 but reading books." ~Mary
---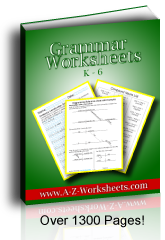 Interactive printables.
Printable Grammar Worksheets Download  $19.98
---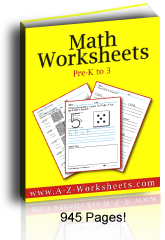 Interactive printables.
Printable Math Worksheets Download  $19.98
---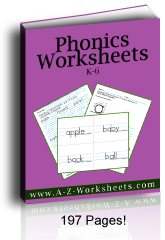 Interactive printables.
Printable Phonics Worksheets Download  $9.98
---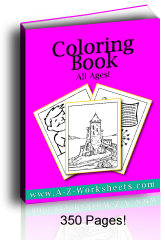 Interactive printables.
Downloadable Kids Coloring Pages To Print $5.98
---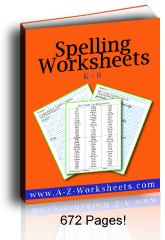 Interactive printables.
Printable Spelling Worksheets Download  $9.98
---
Interactive printables.
Printable Reading Worksheets Download  $9.98
---
---
Learn4YourLife Printable Worksheets For Kids
By Karen Newell
---
---
Why Order Printable Worksheets For Kids?
---
So many times you have to teach the children through their workbooks page by page. 
So many times the workbooks don't even explain the concepts before requiring the children to answer questions in scrambled order!
We believe that it is best to teach the basics in organic order with good explanations first. THEN the children are ready for workbooks and other quizzes.
PrintNPractice has thousands of printable worksheets for kids to practice the elementary education basics.
Our practice printable worksheets bundles complement any school or home school curriculum since they cover the basic language and Math facts skills.
Most of our printable worksheets use the concept of copying the basic facts three times each.
Give your students a light instruction and pronunciation review; and most of them will be able to practice the facts on their own.
With practice many students, especially those who already have reading skills, will be able to study independently with little teacher, tutor, or parent involvement.
More Reasons to Buy our Printable Worksheets For Kids
First, Worksheet Bundles Save Time. We have thousands of worksheets for the different subjects. In order to have all of them, one would have to search and download for quite some time.
Second, Ready To Use in Order. Once you download the worksheets they're handy to you for use from you own files. Rearrange them as you need.
Third, Use Without the Internet. your students would not need to use the internet.
Fourth, these are interactive! Our worksheets are now interactive! You can copy the files to your students' files for them to complete saving time, ink, paper - and thereby money.
When you order our printable worksheets for kids in bundles you'll have all of the worksheets in bundles. You can file them by subject in your own computer. Simply, downloading can make it so that you do not have to be online to print our practice worksheets.
Check our Newest Worksheets link at the top of our pages for a weblog of our newest pages. Download these to your same computer files according to subject for future reference in whichever order that suits your needs.
Once you have our worksheet and coloring page downloads, you can rearrange the files any way that suits you. As with practicing any skill, you can re-print the same practice worksheets as often as your students need!
Having these in your computer in well organized files makes it easier to find the current set that you are using, too, otherwise bookmark the pages on our site for the worksheets you are using. Also, you can temporarily put the file on your desktop which can make it easy for the children to find as well.
Bookmark our blog to see the newest worksheets that we update or add to our site.
We appreciate your visits and we appreciate when you order PrintNPractice printable worksheets bundles.
Thank you for visiting!
~Mary