350+ Fun Kids Coloring Pages To Print
I have alphabet coloring pages, number coloring pages, and flag coloring pages as they are school related. If you would like to see the rest and to buy them go to our kids coloring pages.
Scroll down to see sample images.
We have hundreds of free coloring sheets that you can print. Little ones love to color. Parents, Grandparents, relatives and friends love to receive handmade Christmas gifts and other greetings from the little ones.
Now finding the right gift or greeting card is easier. Simply use your printer's booklet setting to use our kids coloring pages as greeting cards.
Fun Coloring Pages To Print
We are so excited to welcome you to PrintNPractice free printable coloring pages! Our coloring sheets are free downloadable PDF files that you can also make into cards by using the booklet function on your printer. Get out the crayons or coloring pencils for colorful projects.
Gifts. Preschoolers and  love to color. Parents, Grandparents, other family and friends love to receive handmade Christmas gifts and other greetings from little ones. Now finding the right gift or card for the different seasons is easier.
Card sets. If you print and put together several blank printable birthday cards with matching envelopes they can be quick birthday gifts. You can do the same for Christmas as with Kris Kringles. Simply use the booklet setting on your print screen so that the image shows on half an 81/2x11 sheet of paper or is small enough to glue onto construction paper or card stock.
Projects. Another idea is to use the multiple setting on your printer so that you can have smaller multiples for other projects like posters, lapbooks, and notebooking, etc. Most of our coloring pages are framed for ease in trimming or using with card stock or construction paper
Quiet time. Print coloring sheets as preschool activities, fun projects when friends come over, and creative busy work for busy hands while babysitting or visiting.
Hints: If your child colors over the lines, cut out the image for a nice presentation. If he uses one color only, have him leave his favorite color for last to decorate the special spots.
See our many coloring themes in the left column or go straight to a favorite like: Zoo Animal Coloring or perhaps sports; like baseball, basketball, soccer and football; flowers; holidays; and more!
Choose individual coloring sheets to print or order our Printable Worksheets Bundles.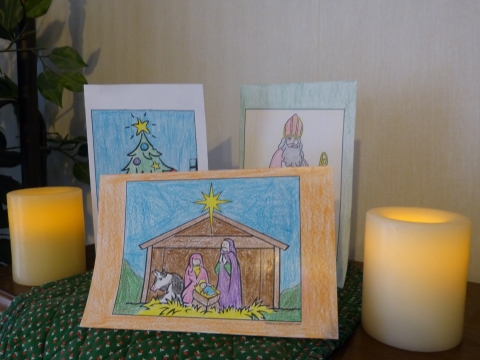 Dozens of Printable Christmas Coloring Pages To Print.
We have hundreds of kids coloring pages to print in our bundle. You can order them all in one easy download. The files are separated according to subjects like: the four seasons, holidays, animals, airplanes, cars, trains, trucks, sports, and more. Download and print!

PDF Coloring Pages To Print
Printable Cards: If you use the booklet setting on your printer you can print all of these coloring pages as cards:
Printable Birthday Cards
Printable Christmas Cards
Printable Greeting Cards
Banners, Posters, and Bulletin Boards: If you print these out full sized you can make banners for celebrations and if you print these using the booklet setting or multiples setting you can print smaller versions for decorating bulletin boards and such. 
8.5x11 to use with posters and banners.
Half sized to use as cards and decorations.
Multiples to create flash cards and decorations.
---
Buy All 350 Kids Coloring Pages in One Bundle!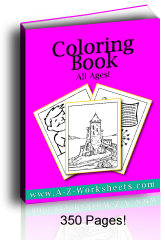 350 Printable Coloring Pages
1. Buy All 350 Coloring Pages In One PDF Download. No ads.
2. Filed by topic.
3. Interactive and printable.
4. Great for Pre School and Kindergarten.
Would You Like To Help Other Children?
Pages for Children sends books and cards to sick children while they are confined in a hospital. This is one of the sweetest things you can do to brighten their days join them in "Helping Children Smile One Page At A Time!" We really think that they've got a super idea at:
pagesforchildren.org
---