School Resources Affiliate Programs
Earn 40% On School Resources Affiliate Programs With 180 Day Cookies Promoting Practice Worksheets & Coloring Pages
Best School Resources Affiliate Programs
The best School Resources Affiliate Programs offer high commissions so that your promotions are worth your time.
Our affiliate program is one of the best family oriented affiliate programs (go to the Admin link) we have seen because it offers you an easy way to make a residual income from our electronic products, and the most secure way using E-Junkie to keep everything "hands off".
This is especially helpful if you are a teacher with your own website or blog or if you work from home with a business related to children, especially for homeschool as parents are free to buy their own curriculum.
You earn 40% Affiliate Program commission with 6 months cookies.
The best affiliate marketing program is easy to implement, free, and ours offers an excellent 6 months cookies - yes, that's 180 days. 
Place the code in a prominent place on your site for your visitors to order worksheet bundles.
If your visitor clicks your code for our product, any time he buys our product in the next 6 months you will receive the commission. Whether he leaves the page or leaves the site you get the credit for that visitor's purchases for 6 months!
Step By Step Affiliate Program:
This page tells you what to do. Use these links to jump down to what you want to do:
Education and Home School Resources Downloads: Interactive Notebook Pages
PrintNPractice school resources are downloads.
There's little work for you to do; and your visitors receive their files at the time of purchase.
Math Worksheets For Kids
English Grammar Worksheets
A Child's Garden of Verses
Coloring Pages to Print
Printable Phonics Worksheets
Printable Spelling Worksheets
1. School Resources Affiliate Programs Sign Up Here:
You only need one account to join any other online affiliate marketing program that is offered by any number of other merchants at E-Junkie as well. I am an affiliate to other programs there, too.
You can use the Contact Merchant function in the Affiliate Admin section to send a message to our email address, or Contact Us.
In less than one hour you can begin to sell our school resources from your site with no maintenance necessary!
Any new products that we offer will be automatically added to the landing page so you won't have to change your internet marketing online affiliate program codes. :-)
(Tip: Leave this window open next to the window that opens for reference):
Simply go to E-Junkie
 and follow these directions.
Click the PrintNPractice.com sign-up link;

If you are not already logged into E-junkie, this will take you to E-junkie's login/registration page where you can:

◦Log into your existing E-junkie account
OR
◦Register for a new account if you don't have one

You will then go to or arrive at Affiliate Admin;

Click Get Affiliate Code;

The Select Merchant menu lists the affiliate programs you have joined*;

Select from the menu which merchant's link codes you want to use (PrintNPractice.com) in the article you are writing;

Click Get Affiliate Code, then: 
◦Since PrintNPractice.com has "Common Affiliate Settings" for all our products, copy our Common Hop Link code, which will redirect your buyers to the PrintNPractice.com order page (see more about Hop Links below);

Paste your link code into the HTML source of your own Web page;

You can click the More Info button at any time in the future to arrive at this page that you are on right now whenever you need these instructions again, and;

You can click the Contact Merchant button to send us a message;

*Note: if you did not find our site listed in your Affiliate Admin > Get Affiliate Codes screen, you may need to click our sign-up link again.
Free Online Worksheets For School At Home And Interactive Notebooks
Free Online Teacher Resources - Free Homeschool Curriculum
For teachers and parents: PrintNPractice free printable worksheets are all copyright-free, digital PDFs. Use in interactive notebooks for online classrooms, Google classroom, distance learning, tutoring and learning pods, and hybrid school. 
No prep.

Self learning.


Copyright free.

Lifetime license.

Easy drill-and-kill.

Interactive worksheets.

Paperless morning work.

Go printable or paperless.



Stay on track. Summer review.

Easy elementary school curriculum.




Morning work. Remote learning packets.

Most need no answer key or key is included.
See free teacher, homeschool, digital interactive school-at-home learning exercises with no login, no sign-up, no voucher, no account, and no credit card. Loads of digital activities for device-based learning. As seen at TeachersPayTeachers.
1.A. Special FTC Affiliate Notes:
In order to comply with FTC regulations: Any affiliates who are providing content or reviews of PrintNPractice must clearly state that they are receiving monetary compensation BEFORE the tracking links or banners directing them to PrintNPractice landing pages.
Disclaimers at the bottom or end of the article will not be sufficient. Non-compliance with these FTC regulations will risk removal from our program and commissions could be subject to reversal.
Furthermore any PrintNPractice affiliate who plans to promote PrintNPractice offers through social media must state clearly 'AD:' before each post. Linking to a post with the disclaimer will not be sufficient.
For more information go to the FTC endorsement guides. 

1.B. Affiliate FTC Disclosure Sample
This is a sample of what I use:

Of course, you would link to your own disclosure page on your own site.
2. The Best Placement Of Your Affiliate Code
Place your code above the fold in text, throughout your descriptions  as needed,  and again toward the end of your description to receive the most traffic from your reviews and recommendations.
Write a Tier 2 stand alone page about PrintNPractice.com and describe what your visitors can do with kids worksheets with text links to each product if you'd like. Link to your page from a prominent spot on your home page, blog column, and wherever you control the links and PrintNPractice would benefit your readers. Make sure that your school resources affiliate program includes writing articles and forum posts in the same manner. Link to your own page with your codes.
Write affiliate articles. Use your affiliate code in articles that you write, your blog columns, your email signatures, and anywhere else a link would draw interest. (No spamming - we would have to cancel our affiliation when we discover spam.) Explain the benefits you find as you use the worksheets. Let me know of any suggestions or corrections.
Get traffic. The more traffic you have to your sites, blogs, and articles; the more sales you will enjoy from our school resources affiliate programs. Please know that there are certain months in which book sales are higher. There are at least four months of the year where sales are very low as with most any school resources. Your six months cookies carry you through those times - way better than one day cookies at Amazon! Your banners and text links on your site are good reminders to your visitors in the meantime. The more often they click through your site, the longer your six months extend, ad infinitum.
Use our videos and images in your online affiliate marketing program, too. Nothing keeps visitors on your site like videos. We will have more and more videos as time goes and you are welcome to embed them on your site to promote our products. Be sure to use your affiliate code with each link to our site. See affiliate banners below.
3. School Resources Affiliate Code and Banner Images
EMAIL Link For Newsletters
Copy and place this address with your code in the link box with your own text in an email:
https://www.e-junkie.com/ecom/gb.php?cl=162975&c=ib&aff=YOUR-EJ-CODE
TEXT Link To Use In Your Site's Content Includes Nofollow
The code in the box below is great for text on your website or blog. It already includes the code to open a new window so that your site remains open for your visitors and it has the code for search engines to nofollow the affiliate link with rel="sponsored" code.
Remember to replace YOUR-EJ-CODE with your own E-Junkie code.
1. Edit this phrase for your text:
PrintNPractice Printable Worksheets
2. As found in this code:
School Resource Affiliate Images - Save To Your Image Files:
125x125
160x160
300x250
336x280
160x600 Tower
468x70 Banner
4. How School Resources Affiliate Programs Hop Links Work:
When you click your Hop Link to PrintNPractice.com, you will not see your ID anywhere on the order page, nor is that necessary to credit you for the sale, and the buyer does not even need to purchase anything immediately after clicking your link.
When your visitor clicks your Hop Link, it sets a cookie in your buyer's browser which expires in 6 months, then E-Junkie redirects them to our page.
Every affiliate-eligible product that your buyer purchases from PrintNPractice.com during the life of that cookie will earn you a commission, even if they go back to our site directly at a later date without clicking through your link again.
Getting Paid:
Although PrintNPractice.com sets its own Affiliate commission pay-out method and schedule, usually your affiliate commissions are paid on a monthly lump-sum basis via PayPal in the middle of the month following a completed sales month (e.g., commission for sales made in January would be paid out in mid February). 
Make sure you have entered your PayPal email in
Affiliate Admin > Edit Profile.
We recommend E-Junkie heartily since it is a United States based company with some excellent features that we have not found anywhere else, especially the 6 months cookies for your visitors!
Truly, what benefits you benefits us!
Children's School Resources Affiliate Program
The best school resources affiliate programs offer a good affiliate commission so that it is worth it to you to sign-up and to load the code.
Ours is a high paying 40% per sale! Our online affiliate marketing program allows you to upload our code easily and begin to generate automatic residual income immediately.
We pay you two weeks after the 1st of the subsequent month, generally on the 15th.
When you've done the work to generate the traffic to your website or blog, you can make that traffic profitable to the tune of a 40% commission!
Traffic is key, promotion to that traffic is next.
The more places you place our banners or text links the more times your visitors will see our products. The better you edify our products, the better sales conversions you will have.
The more traffic you send to your code on your site the higher the affiliate sales commission will be. The more you promote, the more sales you will have.
If you have enough traffic to a page that has a good promotion, you will get sales over time.
The best way is to add the code to CSS includes that show on all your pages and link to your affiliate page on your site.
Otherwise enter the code on all of your related pages, especially the pages that have high traffic. Our children's affiliate program is set up for your ease and certitude.
Best yet: Everything is automatic! We don't touch a thing except the pay download to send PayPal commission payments.
You are hereby given explicit permission to use our PrintNPractice  artwork, graphics and descriptions to promote our products on your site, but remember that your own original text ranks better with the search engines as do your own original photos.
You don't want to rank behind the early birds by copying their content or mine.
If you like our logos, simply hover over the image you want, right click, and "save as" to load the image to your computer.
Be sure to use blue text links below the images with descriptive keywords that appeal to your visitors as we do with our own links on most of our pages.
We want it to be easy and effective for you, so we want to give you the best advice that we know.
Again, What Helps Affiliates Helps Us!
Contact us, if you would like help. We can walk you through the steps.
You can easily sell our downloads since the email system does the work for you. The higher your traffic is to well placed ads/codes above the fold and the more often you promote our products in content and in emails, the more products you will sell!
Our products are written and developed from a Christian point of view so that God is honored and children are not scandalized by our printables.
Also, we are happy when you write with your suggestions.

All in all, E-Junkie has the best children's school resources affiliate program in the USA for you to generate repeating and residual income from our downloadable worksheets and coloring pages.
Contact us for more help or ideas.
~Mary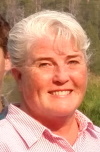 Mary Fifer
(Webmaster, PrintNPractice.com)
Mary Fifer, BSBA is webmaster, author, and researcher at PrintNPractice.com. She has created elementary school practice exercises using digital interactive worksheets. Printable and perfect for today's teachers, tutors, homeschoolers, and students!
Thank you for visiting and for sharing. :-)