Find The Best Printable Worksheets For Your Kids

Print Practice Worksheets That Suit Your Students. Are you ready?
Sure! Kids printable worksheets are easy to use. Children need easy practice. Often. No fluff. No agenda.
From K-6 children learn to read, write, and figure. From then on, ever after, they read, write, and figure to learn. It is important to offer the true basics for future success.
Welcome to PrintNPractice!

Enjoy timeless math, phonics, spelling, grammar, and writing worksheets.
Thousands Of Printable Elementary School Worksheets
See our practice back to school school printables below. They can be used with any elementary school curriculum or help your students advance into the new school year.

* Math Practice: Hundreds of elementary math worksheets, printable math flash cards, and math videos.

* Handwriting Practice: Hundreds of elementary school cursive and manuscript printing practice sheets.
* Phonics Practice: Hundreds of phonics activites: phonics worksheets, printable phonics flash cards, and phonics videos.
* Spelling Practice - Spelling worksheets for elementary and homeschool spelling.
* Grammar Practice and Diagramming: Diagramming sentences, grammar definitions ebooks, and PDF English grammar worksheets, 
* Printable Coloring Pages: Fun coloring pages to print, number coloring pages, and country flag coloring pages.
Free Elementary School Printables
If you're searching for K-6 printable worksheets so that your students can practice their school work... or....

You need copyright-free digital worksheets;
You need distance learning resources;
You need math, reading, and writing intervention;
You need easy ESL exercises;
You're stuck with at-home schooling;
You're really homeschooling; or, perhaps,
You are tutoring children or adults.
Long story short? PrintNPractice has made it easier for your students to learn the basics in school or an online classroom for over a decade no matter your situation.
Personalize your lesson plans with easy and accessible digital practice worksheets. I'll help you navigate the subjects, while you enjoy your children's successes.
For the first time in history both teachers and parents need free printable worksheets and digital activities for their elementary school children. During these critical times and since 2014, all PrintNPractice printables have been and remain free.
Teachers, parents, and students can answer, highlight, type, and add additional directions for the way that YOU want your class to learn the basics. These go with any elementary or homeschool curriculum.

1000s Of Free Printable Worksheets For Kids
Find A Free Printable Worksheet For Practice
I want to make sure that everyone has access to basic practice worksheets for free and I want to share them with the whole world!

You will find that PrintNPractice focuses on the teachers, parents, and tutors that must teach any or all of the elementary school subjects whether at home or face to face in school. Especially if you must teach all of the subjects in your grade.
If you use all of the worksheets here with all of the tips and instructions and then add in your favorite real books, religion, and history; your children may know nearly all they need to know in elementary school. This is the best preparation for middle school, high school, and real life beyond school. Seriously.
Free Homeschooling Worksheets
Whether you're homeschooling in Texas or Alaska, or homeschooling in California or Florida; homeschooling at the preschool, kindergarten and elementary grades is very doable. 
Be encouraged. You're basically teaching your children to read, write, and figure. As I mentioned above, once they know the basics they can learn most anything - even on their own. When you're homeschooling, your time is better spent teaching your children than in running them to school back and forth.
See related pages for more free elementary school and homeschooling ideas by grade: 
Be encouraged to stay in touch! Join my free newsletter....

Join To Receive My Free PrintNPractice Newsletters!
Free Online Worksheets For School, Homework, And Homeschool Practice
Free Online Teacher Resources - Free Homeschool Curriculum
For teachers and parents: PrintNPractice free printable worksheets are all copyright-free, digital activities for students. Use in homeschool, interactive notebooks for online classrooms, Google classroom, distance learning, tutoring and learning pods, and hybrid school. 
No prep.


No tracking.

Self learning.

Copyright free.

Lifetime license.

Diverse learners.

Easy drill-and-kill.

Interactive worksheets.

Printable morning work.

Paperless morning work.

Go printable or paperless.



Stay on track. Summer review.

Easy elementary school curriculum.




Remote learning packets or homework.

Most need no answer key or key is included.
Videos for audio and visual learners. God bless headphones!
See free teacher, homeschool, digital interactive school-at-home learning exercises with no login, no sign-up, no voucher, no account, and no credit card. Loads of digital activities for device-based learning. As seen at TeachersPayTeachers.
Easy Practice And No Pressure
PrintNPractice is different from other worksheet sites. You won't find an endless stream of mechanically produced variety quiz type worksheets that often have an agenda.
PrintNPractice offers your students easy ways to practice the basics.
Once they know these facts, they'll be able to begin learning on their own. 

If they need review of the basic facts, you have excellent choices here. 

If they need to have a quick mastery of math facts, phonics sounds. and more, you can navigate quickly to the right practice worksheets.
There will not be an endless stream of new worksheets here.
If you use copywork and free printable worksheets, you'll LOVE PrintNPractice.com.
No curriculum nonsense here. Kids can practice before the guess and check! :-)
K-6 Printable Worksheets
Printable Practice Worksheets
Hi, I'm Mary Fifer, a homeschooling mother of eight beautiful children. 
As both a parent, tutor, and past teacher, I know what it is like to see children struggle with incomplete curriculum:
Some curriculum ideas are presented in a scattered manner.
Seldom do programs offer common sense practice.
Not to mention individualized practice pertinent to your child.
But, Practice Makes Perfect....
"Practice Makes Perfect!"

PrintNPractice offers you a wonderland of free printable worksheets that offer basic practice, created with kids in mind:
Practice math, handwriting, phonics, grammar, spelling, and coloring pages.
For teachers, tutors, parents, and grandparents teaching children.
Printable and customizable. You can make notes before printing.
Students can complete their work on the computer. Saves ink, paper, and clutter.
Thousands of free worksheets - or buy them bundled. Everyone can use them!
These are interactive meaning you can complete them on computers.
Expect to teach for several years? Buy them in bundles

.
If you have had times when you did not have time to help your kids practice certain concepts, and if there was no way you could hire a tutor because it takes too much time, money, and heartache; scroll through this page for resources to make your day easier.
I invite you to discover how interactive PDF worksheets can help your students or your own kids.
Easy Self Study Practice Worksheets
If you want effective ways to improve your kids' ability to read, write, and figure without complicated or high tech programs, or slanted agendas - our worksheets are for you.
Your children can practice the Pre K to 6th grade subjects easily and with minimal supervision.
We also have scores of videos and printable flash cards to make teaching your kids easy.
These practice worksheets are in PDF format so they are easy to print or to file. Discover the self study work benefits of practice here.
1. Include Practice Worksheets In Your Elementary Lesson Plans

When you find that you need quick supplementary work for your children that you can trust, that's taught in a logical order, come to PrintNPractice.

Use the professional printables on this site as your tutor in a Download.
These phonics, grammar, and math printables give space for your children to review the basics, and they'll study the facts in learning order.
Add these digital worksheets to your lesson plans for elementary school. If they're online or in an online classroom, it's easy to link the right interactive worksheets to the right day in your lesson plan.
These worksheets are interactive, meaning that kids can answer them on the computer or on a printed sheet, whichever way you like. You yourself can leave notes or instructions.
(NOTE WELL: PrintNPractice does NOT track you or your children.)
2. Print And Practice: Kids Get It Right the First Time
Children learn better when they know the basics.
Your goal is to teach your students the basics.
My goal is to make teaching the basics easy for you and your students.
This website is full of interactive and printable resources to meet your goals. See below for how to customize these interactive worksheets.
You can skip the search and buy them in bundles to keep them handy in your own files. Welcome and enjoy!
And, super helpfully, you can NOT print. What?
3. What Are Interactive Worksheets?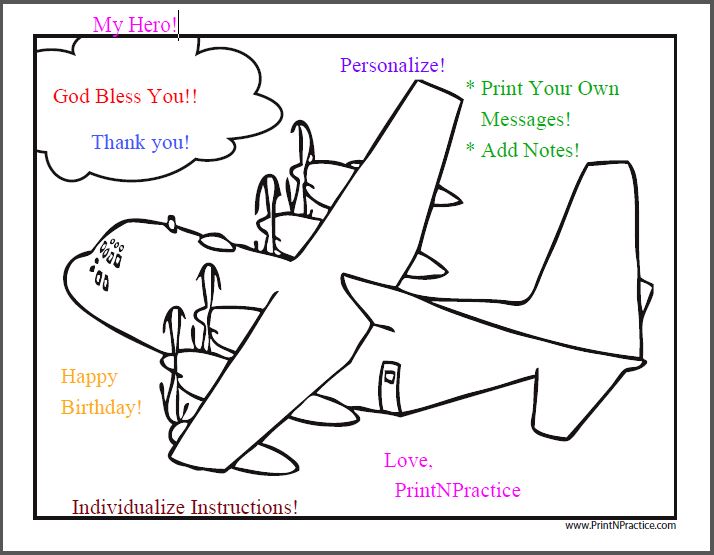 Customize our interactive Printables. Print or file your changes.
Interactive Printable Worksheets. PrintNPractice PDFs are created in a way that you can fill them, make notes on them, and either file them or print them.
This means that you as teacher can add notes or that your students can do their work on the computer.
Organized. Think of this page as the introduction to a book about making individualized worksheet sets for your children. Then think of these sections as the subjects and the chapters of the book.
Safe. There are no programs attached to these worksheets. They're interactive in a way that you control. There is no agenda. 'Just straight facts.
New. Why do other sites not have this capability? Because these PDFs take a lot of page-by-page hand publishing work, the information is hand made - not computer generated. 
What are the steps?
Download PDF to student files.
You can add notes or your students can answer using the computer.
Print or file as you like. 
Interactive worksheets are rare because this is a new technology. It enables you and your students to write on our PDF worksheets in your favorite fonts, colors, and sizes. Print or file.
These are perfect for homeschool - so easy to use.
4. Free Printable Worksheets - PDF Downloads
You can view our free printable worksheets throughout this site before you download or print.
I am so relieved when websites offer PDF downloads that you can see before you print.
That's why the interactive printables on our site are also all free PDFs. There's no need to download before you see what you get.
Free. All of our digital worksheets are free.
Timeless. All of the exercises are classic.
No sign up. If you'd like to stay in touch, great!
No credit card. Unless you want to buy bundles.
No commitment. Come and go. No membership.
Never obsolete. Always true.
No constant changes. No hard to correct variations.
'Just free. Thousands of free printable worksheets.
No mystery surprises. You always know what your children will see.
Our free worksheets are printable from the screen or from your own files whether you download them individually or buy the bundles.
NOTE: If you want to personalize and save the changes, you'll want to download them first - after you have a look. :-)

Buy Printable Homeschool Worksheets By Subject
We usually think of worksheets by their subject. The facts are the facts in school or at home, so the main printables on this website are divided by subjects and by grades.
If your focus is homeschooling, see our main homeschool worksheets page.
We have thousands of free printable worksheets on the site, yet for your convenience you can also buy them by the bundle. This way they're already organized in files.
Stay In Touch With Timely Updates
Did you ever find a wonderful website with wonderful ideas that you enjoy on your first visit... then it's hard to find that site again?
Stay with me by signing up for my near monthly PrintNPractice newsletter to see when I post new pages or to see timely reminders!
Teachers write to thank us.
Parents write their gratitude and hope that we'll publish more.
Homeschoolers use these every day.
My husband and I bookmark and use them with our own children.
You may do the same. Enjoy!
Thank you for taking a look at our printable worksheets and for sharing.
I am happy to hear your suggestions and answer questions. It's fun to stay in touch!
Mary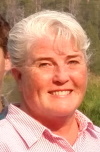 Mary Fifer
(Webmaster, PrintNPractice.com)
Mary Fifer, BSBA is webmaster, author, and researcher at PrintNPractice.com. She has created elementary school practice exercises using digital interactive worksheets. Printable and perfect for today's teachers, tutors, homeschoolers, and students!
Thank you for visiting and for sharing. :-)

Be encouraged to stay in touch! Join my free newsletter....