Free Printable Sixth Grade Worksheets
For Easy Practice!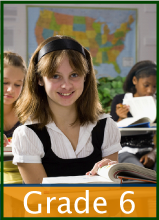 It amazes me how most curriculum skips practice. Publishers must figure that parents and teachers will simply go the extra mile.
Enter: printable sixth grade worksheets that offer practice!
I've based this site upon the principle that there are ways to practice the basics without having to "guess and check" or spend hours and hours dreaming up drills for kids to learn their facts.
Most printable worksheet sites offer what amounts to quizzes. Now your students can have a practice run first! 
Since there are so many different topics and levels taught in any one sixth grade program, you will find many useful worksheets outside this level. If you've been following through this site through the last several years, these pages are the next level up.
Scroll down to these sections:

Be encouraged to stay in touch! Join my free newsletter....

Join To Receive My Free PrintNPractice Newsletters!
Free Online Worksheets For School, Homework, And Homeschool Practice
Free Online Teacher Resources - Free Homeschool Curriculum
For teachers and parents: PrintNPractice free printable worksheets are all copyright-free, digital activities for students. Use in homeschool, interactive notebooks for online classrooms, Google classroom, distance learning, tutoring and learning pods, and hybrid school. 
No prep.


No tracking.

Self learning.

Copyright free.

Lifetime license.

Diverse learners.

Easy drill-and-kill.

Interactive worksheets.

Printable morning work.

Paperless morning work.

Go printable or paperless.



Stay on track. Summer review.

Easy elementary school curriculum.




Remote learning packets or homework.

Most need no answer key or key is included.
Videos for audio and visual learners. God bless headphones!
See free teacher, homeschool, digital interactive school-at-home learning exercises with no login, no sign-up, no voucher, no account, and no credit card. Loads of digital activities for device-based learning. As seen at TeachersPayTeachers.
Teaching Sixth Grade
So often, our children reach sixth grade without the basics.
Or they've forgotten everything they've ever learned. Somehow.
This is the very reason that many teachers and parents find our site. If you're hoping to remedy a deficiency in your students' learning, different levels from this whole site can be very useful. 
Simply use the search bar at the bottom of every page for the concept your students need to practice, like "fraction worksheets".
Usually there's less need for practice worksheets in this grade because students are beginning to read to learn about other things in a more comprehensive way. 
Learning to read is one thing, reading to learn opens the whole world. This is the beginning of the journey of a lifetime for each of your children.
1. Printable Sixth Grade Worksheets For Math

Review And Practice The Basics
Many sixth graders are not familiar enough with their early math facts because they never had the time and the help necessary to memorize them, or because they've been using calculators and are a bit rusty.
In this case our Math facts videos, printable flash cards, and other printable sixth grade worksheets are sooo helpful.
Move On To Bigger And Better
These next worksheets require low teacher or parent involvement once your students have been introduced to the concepts.
Kids can work on their own once you download (print or share files) the math worksheets. Print and practice!

See our higher level math worksheets below.
Order of Operations Worksheets
Sixth Grade Math Word Problems
So many times math is not the problem for those who struggle with math word problems.
Sometimes it's a grammar difficulty where the logic of the sentences does not make sense. See if diagramming the sentences helps them see the actual question being asked.
Often it's a reading problem. See below for my heartiest recommendation, if reading is hard for your sixth graders.

Mathway Problem Solver
Mathway has awesome problem solvers for more technical math problems and higher level math. 
It is one of our visitors' favorite math tools.
Buy The Bundle!
You can buy all our K-6 math worksheets in one bundle here.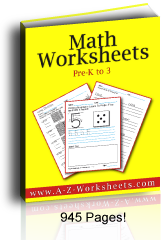 Buy Our PDF Math Worksheets In One Download
Check your answer with this Math problem solver .

2. 6th Grade Reading

Phonics Basics
I frequently see sixth graders who cannot read well.
Our phonics videos, flash cards and worksheets can be a big help here because they offer quick review in a painless format - not another quiz.
Refresh these concepts first.
Our advanced phonics video lessons work well with our printable phonics worksheets and make quick practice for older students. The phonics rules can be a giant help for both 6th grade Reading and Spelling.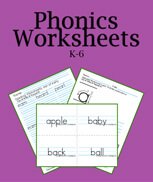 Buy 197 PDF Phonics Printable Worksheets Manuscript Print
Will The Real Sixth Grade Reading Level Please Stand?
By the time your students are at the sixth Grade Reading level they're usually not simply learning to read. They are able to read to learn. Kids learn all the time, yet now they're learning and learning how to learn from their reading.
Supposedly.
Usually there's not much teaching left to do in 6th Grade Reading, at least as far as the mechanics of reading go.
Really, if kids will write more they'll learn to read better so be sure to take a look at Karen Newell's creative writing ideas in her Write On book. Both are available as downloads.

Teaching Grammar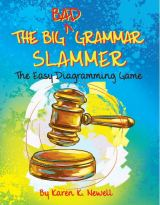 Easy English Grammar Lessons: Best English Grammar I've used.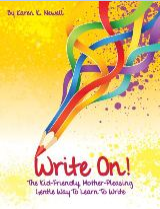 Creative Writing Ideas For School
Hang In There, Reading Gets Easier
For some students, all they have to do is to keep on "keepin' on".
The more writing and reading that your students do in other classes, the more chance they'll have of improving their comprehension. This is good to know when things look overwhelming. A child may struggle today, and may thrive later - even real soon if they're working at it.
Be encouraged.
Only rarely is it true that a whole sixth Grade class is at the same experience and maturity level, so their comprehension of ideas is affected here as well.

You already know that the best reading activity is to read.
Writing Helps Reading Skills
By sixth grade most students have had a hand at writing their own essays and book reports so they appreciate reading from a different perspective.

Generally, they have an idea of the work involved in creating a story and are a bit more interested in the stories of others. This is when good histories and biographies become interesting.
If your students are interested in the books they are reading, they'll read them better.
Either edify the books you require or suggest light titles that are of interesting topics. Be excited so that your students will be excited.
Many students really appreciate suggestions of books to choose because it can be hard to stand amongst the shelves wondering which book to is a good choice. Not to mention the siren call of electronics.
You'll find that your students will work harder through books in which they have an interest, even if the reading level is a bit high. Once they've read several tougher books they'll have an easier time reading the day to day material. One hard book covers most of the skills needed for a lifetime.
Remember the value of writing. Old timers like in Laura Ingalls Wilder's stories wrote from a book to a slate as the main way to practice their work. They did not have reams of loose leaf paper to spend on writing.
Writing? It's a great way to learn. Teachers and college students take notes from their reading all day long. Writing does aid both reading and memory work.
Romalda Spalding's Writing Road To Reading
How To Teach Reading
We're not usually teaching reading to sixth graders as most usually have this skill. I say this often this site, yet I'd be remiss not to mention it here; I really learned "how to teach reading" as an art after using the Writing Road To Reading by Romalda Spalding.
Reading came fairly easily to me. It did not come easily for some of my children, and that was heart breaking for all of us.
In our family Grandpa came to the rescue in this case. He decided to take the Spalding courses in Phoenix, Arizona and came home ready to teach the basics to all of his grandchildren.
Go Back To TRUE Basics
Within two months Grandpa had had such good results with our children and local nieces and nephews that others were asking to join us at our homes.
Soon he opened his own home for the purpose of teaching phonics and in the course of the next few years before his final illness he had helped over 60 other families for free.
He's the reason we keep our PrintNPractice resources free.
Yes, you can buy our worksheets in bundles; but all of them and more are available free on this site.
We were all astonished at how basic phonics lessons really improved the reading skills of our older children, too.
At first they felt awkward learning the sounds and the rules; but by the time the next quarter came they could already see an improvement in their reading. They were unanimously grateful to have had to study phonics even at a late time.
One child conveyed to me her joy that not only did her spelling grade improve, but it was so much easier to study her history and science classes. Even Math was a bit easier simply because her reading was easier.
The Writing Road To Reading also has a great sixth grade reading list so you have an idea of some classic books that have interested children for years. I heartily recommend this book.
3. Printable Sixth Grade Worksheets for Spelling

Printable 6th Grade Spelling Words & Worksheets
Half the battle with children learning their sixth grade spelling words is making sure that they copy the words correctly the first time.

Our spelling list for sixth grade has much longer words than the words in our lower levels. They frequently use several variations on a base word for easier Vocabulary work.
Your students will see the Spelling rules in action in the different spellings of derived words and be able to make connections when learning other new words.
Seeing the different versions of words with their different prefixes and suffixes also teaches Vocabulary skills. These same Vocabulary skills transfer to other words, too.
6th Grade Spelling List, 8 Pages
The first download has an eight page list of Spelling words to use through the year. Print them double sided for reference to keep on your desk or in your binder.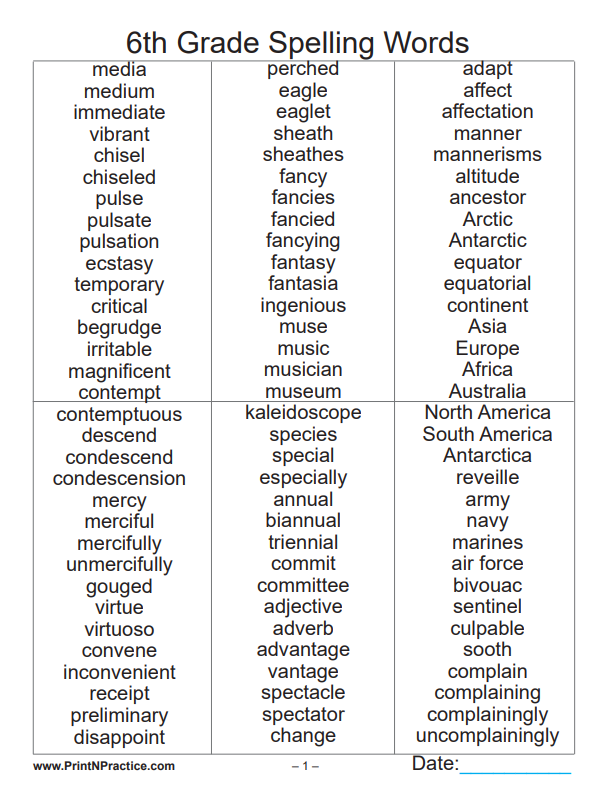 8 Pages Of Printable Sixth Grade Spelling Word Lists
6th Grade Spelling Worksheets, 98 pages

The second download has ninety-eight pages including the same Spelling word list on the left; so, at first, it will look to be the same download.
It has the Spelling worksheets for these same words that have space to copy the words three times.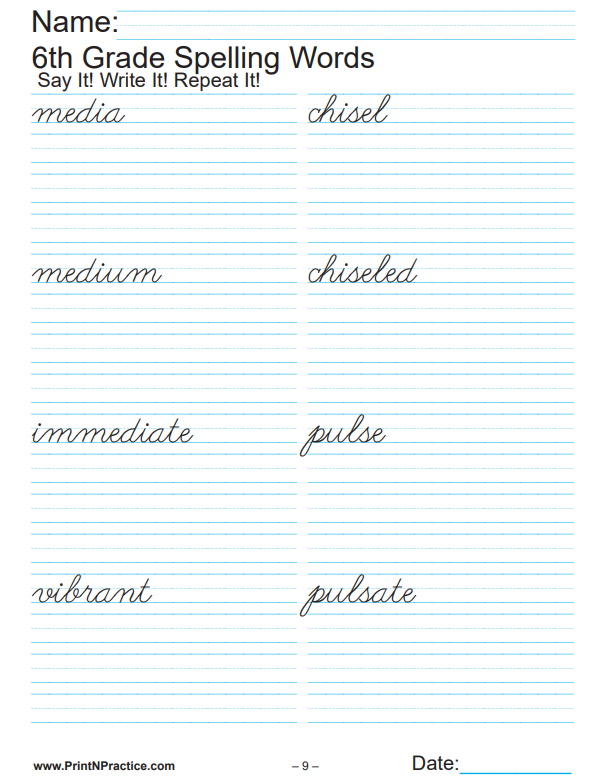 6th Grade Spelling Words Worksheets And List 98 Pages
Buy All Our K-6 Spelling Worksheets In One Bundle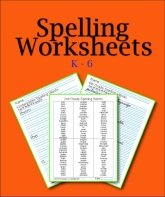 Buy 672 K-6 Printable Spelling Worksheets Cursive and Print
Sixth Grade Spelling Ideas
Create Spelling Lists From Reading Books
This is a super efficient way to improve spelling for anyone.
One hundred years ago most readers used this method and they even marked the phonics sounds.
Use your students' reading books to find new words or complicated words and then create your own Spelling list for those words.
Do it ahead of time so that the reading is easier and makes better sense. Once your students have then read the material, they'll have a better understanding of the meaning of the words used.
You can use this idea in History and Science classes, too, even Math classes since reading is half the trouble with word problems. We have ruled spelling sheets on our Lined Writing Paper page that you can use to make your unique spelling lists for copywork.

You can buy our K-6 spelling worksheets in one bundle with convenient files. This also includes our phonics spelling words.

Personal Spelling List
This is an ancient idea and you can do it two ways.
Write words your children have trouble reading.
Have them write those words.
Assign those words to practice three times each till they are no longer hard to spell.
Do you know what?
Knowing that there's more work later for not knowing their words often motivates kids to get it right the first time. :-)
Speller Notebook
I know several children who simply kept a separate notebook to study the words that they had missed.
Others simply kept a list at the back of the notebook they were using for class. This keeps the words close and handy through the year.
4. 6th Grade Grammar And Writing

Sixth Grade is a time when students should be able to construct sentences on their own, capitalize and punctuate, and even diagram simple sentences.
By 6th Grade writing class, most children are able to write from memory, but it is grammar that is the bugaboo. Check out our grammar pages for diagrams, capitalization, and punctuation.
Understanding the use of words can be a trick. How do words describe other words? Seeing the use of words on a diagram can be most helpful. Our diagramming worksheets show the parts of speech in their correct places.
The next trick is finding creative writing ideas that appeal to 6th graders.
We have practice Grammar worksheets that include diagramming charts and the definitions as well as place for the children to practice what is being taught.
My favorite writing courses for children include creative Writing ideas.
Thank you for visiting our sixth grade worksheets.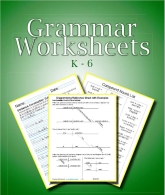 Buy all 1300 English Grammar Worksheets: Cursive & Manuscript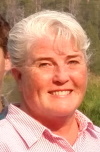 Mary Fifer
(Webmaster, PrintNPractice.com)
Mary Fifer, BSBA is webmaster, author, and researcher at PrintNPractice.com. She has created elementary school practice exercises using digital interactive worksheets. Printable and perfect for today's teachers, tutors, homeschoolers, and students!
Thank you for visiting and for sharing. :-)

Be encouraged to stay in touch! Join my free newsletter....