Easy Printable Appositive Worksheets
Appostive Definitions And 
Examples
 Make Practice Fun
An appositive or appositive phrase is easy to recognize using these appositive worksheets because the words are emboldened and the lessons are quick and simple.
Quick Appositive Definition
What is an appositive?
An appositive is a word that repeats its antecedent or renames the noun.
It's usually marked by punctuation, usually a comma or a pair of commas. It takes the same case as its antecedent, or head noun for subjects (nominatives), objects, and possessives.
Words, phrases, and clauses can be used in apposition to their antecedent. They simply repeat what the word in apposition meant. The same goes for phrases and clauses as for words.
A word, a noun or a pronoun, added to another to modify and explain it is called an appositive word and is used in apposition with the other word. Sometimes this defines the word more precisely, too, as in this example: A worthy gift,  this beautiful watch!
Be encouraged to stay in touch! Join my free newsletter....

Join To Receive My Free PrintNPractice Newsletters!
Free Online Worksheets For School, Homework, And Homeschool Practice
Free Online Teacher Resources - Free Homeschool Curriculum
For teachers and parents: PrintNPractice free printable worksheets are all copyright-free, digital activities for students. Use in homeschool, interactive notebooks for online classrooms, Google classroom, distance learning, tutoring and learning pods, and hybrid school. 
No prep.


No tracking.

Self learning.

Copyright free.

Lifetime license.

Diverse learners.

Easy drill-and-kill.

Interactive worksheets.

Printable morning work.

Paperless morning work.

Go printable or paperless.



Stay on track. Summer review.

Easy elementary school curriculum.




Remote learning packets or homework.

Most need no answer key or key is included.
Videos for audio and visual learners. God bless headphones!
See free teacher, homeschool, digital interactive school-at-home learning exercises with no login, no sign-up, no voucher, no account, and no credit card. Loads of digital activities for device-based learning. As seen at TeachersPayTeachers.
Restrictive Appositive Or Non-restrictive?
How do you tell if an appositive is restrictive or non-restrictive?
You can see if an appositive is restrictive if the word must remain in the sentence to keep the original meaning.
Restrictive Appositive: If the appositive is removed from the sentence and the meaning of the sentence is changed the appositive is restrictive.
Non-Restrictive Appositive: If it is removed from the sentence and the meaning of the sentence is not changed it is a non-restrictive appositive.
Diagram Appositives To See They Repeat The Antecedent
I like to show my children where appositives sit on a diagram so that they get a picture of what I'm teaching.
An appositive can sit in the same space as the subject or object or it can be on a floating line above the subject or object and set in parentheses. It depends on what your grammar books say to do.
See our diagram charts to see where the parts of speech sit and to see appositive diagrams.
Appositive Worksheets For Practice Or A Chart For Reference

Appositive Definition, Rules, And Punctuation List
Appositive Definition Reference Sheet
Appositive Definition, Rules, And Punctuation List To Copy
2 Pages Appositive Worksheets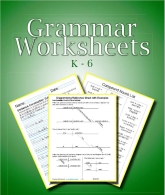 Buy all 1300 English Grammar Worksheets: Cursive & Manuscript
Examples Of Appositives Reference Sheet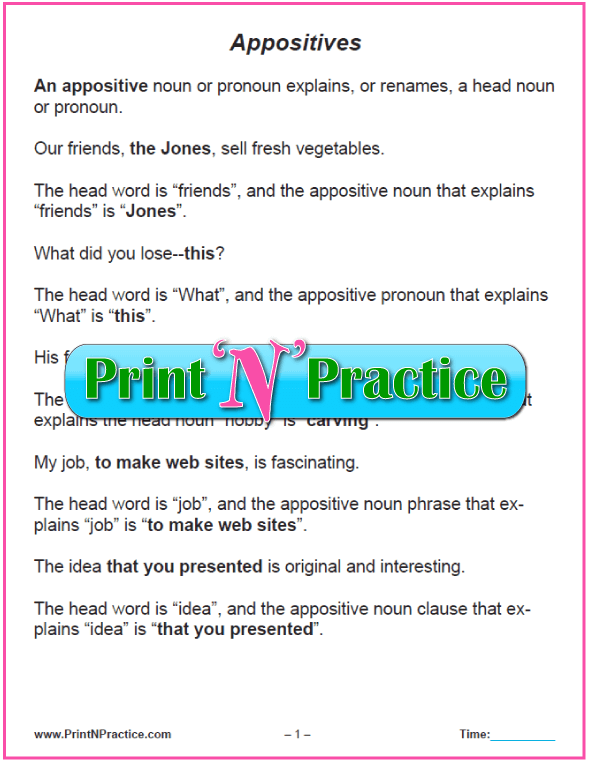 Four Pages Examples of Appositives
Examples Of Appositives Worksheet
7 Pages Examples of Appositives Worksheets
You can buy all our grammar downloads in one bundle below.
* American English Grammar And Writing Worksheets
<< This download has my favorite grammar PDFs for practice in elementary and middle school grammar lessons. 
If you like the samples on this page, you'll love the grammar download which includes diagramming charts and English Grammar Definitions ebook.
These are great for easy practice and for ESL students. 
Get the set. And enjoy!
* Karen Newell's Grammar And Writing Worksheets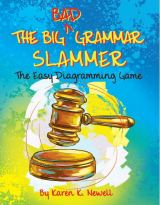 Grammar Slammer Easy English Grammar Games
Fast way to teach basic grammar!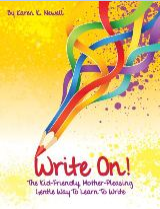 Write On! Creative Writing Course
Simple step by step workbook.
* Elizabeth O'Brien's English Grammar Revolution

Elizabeth O'Brian has the best diagramming workbooks I've seen. Her website also has videos to go with each lesson.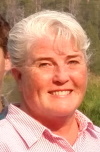 Mary Fifer
(Webmaster, PrintNPractice.com)
Mary Fifer, BSBA is webmaster, author, and researcher at PrintNPractice.com. She has created elementary school practice exercises using digital interactive worksheets. Printable and perfect for today's teachers, tutors, homeschoolers, and students!
Thank you for visiting and for sharing. :-)

Be encouraged to stay in touch! Join my free newsletter....