Printable English Grammar Definitions Ebook: Learn Grammar Terms Easily
You can use this printable English Grammar Definitions ebook for easy desk reference or online using your phone or tablet: at-a-glance grammar definition resource.
"I just want to know the definition!"
"Just tell me what it IS."
Do you feel this when you're teaching English? Do your students look at you with a blank stare? Do you wish you could hand them a list of the main terms used in English grammar?
It's free. This PDF booklet is in two different formats: 
Learning order.
Alphabetical order.
And it has the same definitions as are in our grammar worksheets. Enjoy!
PDF Printable Grammar Definition eBooks
1. Grammar Definition Ebook: Learning Order
2. Grammar Definition Ebook: Alpha Order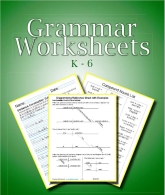 Buy all 1300 English Grammar Worksheets: Cursive & Manuscript
Teaching English Grammar Definitions
The definitions for English Grammar terms are easy to learn once you've read a quick reference of the words that define what the words in a sentence do.
Read the first definitions booklet which begins with sentence construction and then proceeds with the English parts of speech in learning order.

If you quickly read through the definitions in learning order first, and then keep the alphabetical English Grammar Definitions booklet close for reference, you'll be so much handier teaching grammar and your words will make sense to your students, too. 
Be encouraged to stay in touch! Join my free newsletter....

Join To Receive My Free PrintNPractice Newsletters!
Free Online Worksheets For School, Homework, And Homeschool Practice
Free Online Teacher Resources - Free Homeschool Curriculum
For teachers and parents: PrintNPractice free printable worksheets are all copyright-free, digital activities for students. Use in homeschool, interactive notebooks for online classrooms, Google classroom, distance learning, tutoring and learning pods, and hybrid school. 
No prep.


No tracking.

Self learning.

Copyright free.

Lifetime license.

Diverse learners.

Easy drill-and-kill.

Interactive worksheets.

Printable morning work.

Paperless morning work.

Go printable or paperless.



Stay on track. Summer review.

Easy elementary school curriculum.




Remote learning packets or homework.

Most need no answer key or key is included.
Videos for audio and visual learners. God bless headphones!
See free teacher, homeschool, digital interactive school-at-home learning exercises with no login, no sign-up, no voucher, no account, and no credit card. Loads of digital activities for device-based learning. As seen at TeachersPayTeachers.
English Grammar Definitions

Understanding grammar is important for those who write, read, and follow directions.
Writers need to convey their thoughts well, so that readers can understand them well.
Law makers need to write laws well. Judges and lawyers need to read, understand and execute them well.
Engineers need to write well enough that construction workers can build what the engineers designed. Construction workers need to be able to read the designs - in building order.
Moms and Dads need to be able to do their jobs; read prayers, letters, directions, and recipes; teach their children; put toys and swing sets together well. We read all day long and we need logical writing.
All in all, it's grammar that gives words their logic and order.
The day I decided to read the Harvey's English Grammar book, I was surprised not only that such a small book was the main grammar book of old, but also at how much it taught - and so easily.
After reading the book I realized that the grammar definition terms were most of what it takes to understand grammar. 
Learning Grammar Definitions
Since most of the words in English grammar mean what they mean in other venues you really can learn them quickly.
Most of the trick with learning Grammar is learning the names of the jobs that words can do: 
Grammar definition of a noun: A noun is a word that names persons and things.
Grammar definition of a verb: A verb is a word that tells what the subject does or is.
Grammar definition of an object: An object is a word that names what receives the action of a verb (direct objects, indirect objects), or defines the subject (predicate nominatives, predicate adjectives).
If you print these booklets double sided, you'll only need eight pieces of paper to cover elementary grammar.
That's it! Most of the grammar you'll ever need to know.
What's the rest? Diagramming.
Sentence Diagramming Worksheets
Sentence diagramming shows you where the parts of speech are used on a graph or chart.
How should all the pieces fit together? 
How can you see the logic in a sentence?
Simple. Put the terms on a diagram. Once you see where the different parts of speech fit on a chart, you'll understand the English grammar definitions better.
Thank you for visiting!
~Mary
* American English Grammar And Writing Worksheets
<< This download has my favorite grammar PDFs for practice in elementary and middle school grammar lessons. 
If you like the samples on this page, you'll love the grammar download which includes diagramming charts and English Grammar Definitions ebook.
These are great for easy practice and for ESL students. 
Get the set. And enjoy!
* Karen Newell's Grammar And Writing Worksheets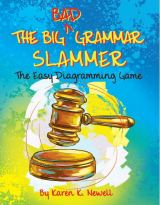 Grammar Slammer Easy English Grammar Games
Fast way to teach basic grammar!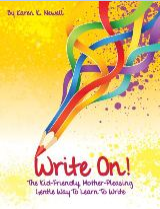 Write On! Creative Writing Course
Simple step by step workbook.
* Elizabeth O'Brien's English Grammar Revolution

Elizabeth O'Brian has the best diagramming workbooks I've seen. Her website also has videos to go with each lesson.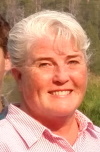 Mary Fifer
(Webmaster, PrintNPractice.com)
Mary Fifer, BSBA is webmaster, author, and researcher at PrintNPractice.com. She has created elementary school practice exercises using digital interactive worksheets. Printable and perfect for today's teachers, tutors, homeschoolers, and students!
Thank you for visiting and for sharing. :-)

Be encouraged to stay in touch! Join my free newsletter....

---