The Phonics Road To English Grammar

Barbara Beers' Phonics Lesson Plans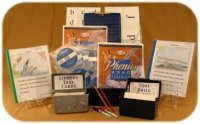 I am so very glad to recommend Mrs. Barbara Beers' Phonics Road to English Grammar. The lesson plan? Simply turn to the next page. :-)
It is the best way that I have seen for teachers and parents to learn the explicit method of teaching phonics and English grammar.
As a matter of fact, from what I have seen, Mrs. Beers has the best "seminar in a box" for teaching all of the K-6 Language Arts and Language Arts instruction the way that Dr. Orton and Romalda Spalding did in years past.
I once spoke with a long time friend who agrees - both of us have searched for Spalding help for over twenty years and agree that Mrs. Beers puts it all in one box.
Turn on the video and turn the page to the next worksheet. Excellent.
Teachers, parents, and older students can use the four volumes to improve their teaching and language arts skills.
How do we know?
I've used them, my children have used them, and I've seen the respected reviews of Cathy Duffy, Mary Pride, and others such as The Old Schoolhouse Magazine Reviews.

Be encouraged to stay in touch! Join my free newsletter....

Join To Receive My Free PrintNPractice Newsletters!
Free Online Worksheets For School, Homework, And Homeschool Practice
Free Online Teacher Resources - Free Homeschool Curriculum
For teachers and parents: PrintNPractice free printable worksheets are all copyright-free, digital activities for students. Use in homeschool, interactive notebooks for online classrooms, Google classroom, distance learning, tutoring and learning pods, and hybrid school. 
No prep.


No tracking.

Self learning.

Copyright free.

Lifetime license.

Diverse learners.

Easy drill-and-kill.

Interactive worksheets.

Printable morning work.

Paperless morning work.

Go printable or paperless.



Stay on track. Summer review.

Easy elementary school curriculum.




Remote learning packets or homework.

Most need no answer key or key is included.
Videos for audio and visual learners. God bless headphones!
See free teacher, homeschool, digital interactive school-at-home learning exercises with no login, no sign-up, no voucher, no account, and no credit card. Loads of digital activities for device-based learning. As seen at TeachersPayTeachers.
Here is what Schola Publications itself says about The Phonics Road:
"Great spellers are ALWAYS great readers, but great readers are often weak spellers! This is because most curricula emphasize some level of the whole-word method to teach reading, believing that if a child can read, spelling will take care of itself. I contend that spelling is a logical preliminary skill to reading.
"The PHONICS Road to Spelling and Reading is a complete K-4 curriculum offering the parent a comprehensive video teacher training text with an emphasis on accurate speaking, spelling, writing, reading, grammar, composition, and preparation for The LATIN Road to English Grammar. We invite you to view our products, read our frequently-asked questions (FAQ), request a brochure and sample DVD, and take advantage of our special price for Level One."
They also say:
"The PHONICS Road to Spelling and Reading provides an enjoyable and fun presentation of the material, learning to build the English language in the same way a carpenter learns to build a house. Throughout the study, the parent/teacher is the Foreman, guiding the student through various skill levels. The student is an Apprentice for the first three years, then becomes a Journeyman in the 4th year as he prepares for The LATIN Road to English Grammar.
The Phonics Road Tools Of The Trade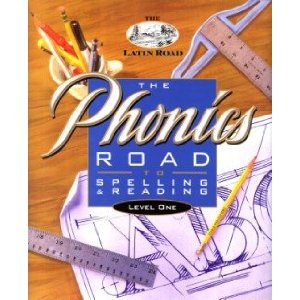 Phonics Vowels and Consonants
The Apprentice begins by learning the tools of his trade:
single vowels and consonants, 
vowel teams and consonant teams. 
After these tools are mastered, the Apprentice uses them to build words according to the Blueprints (spelling list).
Phonics and Spelling Rules
Along the way the Foreman shows that words are formed according to Building Codes or spelling rules. Rules are set to songs - Rule Tunes - for easy memorization."

Phonics And Grammar
Mrs. Barbara Beers at Schola Publications uses the proper grammar rules and the grammar definitions as she teaches the handwriting and phonics necessary for spelling and composition!
She makes it seem so easy and she teaches you to do the same! You'll love that older students can even self-teach!

Our Motto Is: Say it! Write it! Repeat it!
Say it! Write it! Repeat it! Repetition and practice are the keys to mastery. This works with The Phonics Road. Be sure to practice what she teaches! :-)
If you're wanting to learn the short cut how to teach your students using explicit instructions, you'll want this program.
The price of the complete set is way less than the cost of a seminar, not to mention the time and travel.
If you have consecutive students, there are only the minor costs of replacing the handwriting worksheets for each new student.

Once you learn the concepts they are easy to teach since they make so much sense! No more guessing with so many of today's programs.
We recommend Schola products for
phonics activity ideas, 
handwriting worksheets (included), 
learning the correct spelling of words, 
writing compositions,
book reports,
and English grammar lessons.
It's like having six classes in one program.
Nearly every concept that the Language Arts cover is covered in these courses. The Phonics Road to Spelling & Reading by Barbara Beers has a complete workbook, worksheets and the DVDs teach the teacher, parent, or tutor phonics, composition and grammar in one organic whole.
Search also for her Latin Road to English Grammar for higher levels.
Old Schoolhouse Magazine reviewed Mrs. Barbara Beers' Schola Publications stellar products and had a wonderful article on the importance of learning Latin on her higher levels in The Latin Road. See her own websites at:
ThePhonicsRoad.com
TheLatinRoad.com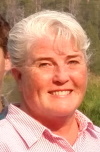 Mary Fifer
(Webmaster, PrintNPractice.com)
Mary Fifer, BSBA is webmaster, author, and researcher at PrintNPractice.com. She has created elementary school practice exercises using digital interactive worksheets. Printable and perfect for today's teachers, tutors, homeschoolers, and students!
Thank you for visiting and for sharing. :-)

Be encouraged to stay in touch! Join my free newsletter....

---