Three CH Digraph Phonics Worksheets

Make learning the CH digraph fun!
CH words use three sounds:
/ch/
/k/
/sh/
Make the sounds like a choo-choo train.
These offer easy practice of CH words for your children as review activities or worksheets for the digraph CH to assign as homework.
Check out these four printable CH worksheets in two sizes: 
Kindergarten, 1st and 2nd grade,
and fourth through sixth grade.
The first page has words that start with CH and words that end with CH. The second page has words ending in CH and TCH. The third page has more words to copy plus space for two of your own words for dictation.
Use these worksheets with your phonics book to review the sounds and the rules.
3 CH Digraph Sheets
---
Buy All 190+ Phonics Worksheets And Phonics Flashcards In One Bundle
---
Be encouraged to stay in touch! Join my free newsletter....

Join To Receive My Free PrintNPractice Newsletters!
Free Online Worksheets For School, Homework, And Homeschool Practice
Free Online Teacher Resources - Free Homeschool Curriculum
For teachers and parents: PrintNPractice free printable worksheets are all copyright-free, digital activities for students. Use in homeschool, interactive notebooks for online classrooms, Google classroom, distance learning, tutoring and learning pods, and hybrid school. 
No prep.


No tracking.

Self learning.

Copyright free.

Lifetime license.

Diverse learners.

Easy drill-and-kill.

Interactive worksheets.

Printable morning work.

Paperless morning work.

Go printable or paperless.



Stay on track. Summer review.

Easy elementary school curriculum.




Remote learning packets or homework.

Most need no answer key or key is included.
Videos for audio and visual learners. God bless headphones!
See free teacher, homeschool, digital interactive school-at-home learning exercises with no login, no sign-up, no voucher, no account, and no credit card. Loads of digital activities for device-based learning. As seen at TeachersPayTeachers.
Teaching CH Digraph Words
Teach the CH digraph and then dictate the sound so your children write the letters as they write /ch/ sound. Once your children can write CH when they hear it, practice the three sounds and then use the CH worksheets for practice. 
In English it's easy for kids to remember the pronunciation, if you treat the three sounds like the sound of a train starting: ch-k-sh; ch-k-sh; ch-k-sh.
ESL Phonics Worksheets: CH Digraph Words
If you're using these as ESL phonics worksheets, you'll want to take a moment to be sure the children can make the hard or first CH sound. Many times, as with French and Spanish, the children might already say the soft CH sound for the exact same spelling especially in several French words. See examples below.
We have worksheets for SH, TI, SI, and CI words, too.

Our CH words worksheets have two size levels – large for preschool or kindergarten and smaller for fourth and fifth grades, or you can print the K123 two-up for older students to have a small and elegant size:
K123 CH Worksheets Large Font Worksheets - K-2, print 2-up for high school.
Third Grade CH Words Small Font Worksheets - Grades 3-6+.
Choose the sizes that work for your children. It's handy to have the different sizes to teach phonics to several ages of children.
---
Buy All 190+ Phonics Worksheets And Phonics Flashcards In One Bundle
---
Teaching Phonics: Dictating CH Digraph Words
After teaching the CH digraph, dictate these words for your children to write into their notebooks or on paper. The main thing is to have practice writing CH "by ear". The CH words worksheets above are great for review, but do some dictation using these words, too.
Check out these CH words with sentences so you can teach the vocabulary of each word you dictate:
By the first, second and third sounds of CH.
By beginning and end of words.
1. Three CH Digraph Sounds
A. First Sound of the CH Digraph /ch/
There are many words that use the first sound of CH. This is why it's called the first sound. :-)
chap – This little boy is my chap, a real friend.
check – Check that your shoes are tied.
chip – Would you like a potato chip?
chop – Chop the carrots for the salad.
chug – Do not chug your drink too fast.
B. Second Sound of the CH Digraph /k/
Many of the CH words that use the second sound were ancient Greek words.
chaldron – A chaldron is a large pot.
character – A character is a mark or a person in a story.
chasm – A chasm is a wide hole in the lang.
choir – My sister will sing in the choir.
chlorine –  The pool smells like chlorine
chord – Can you reach a chord on the piano?
Chrism – Chrism is made of olive oil and balsam.
Christ – Jesus Christ is God's anointed One.
Christian – Is the United States a Christian country? 
Christmas – Christmas is Jesus' birthday.
chrysanthemum – Plant the purple chrysanthemum in the garden.
school – We start school in September.
C. Third Sound of the CH Digraph /sh/
These few words are derived from French.
chambray – Chambray is a cotton weave with white threads.

champagne – Champagne is a drink like wine from France.
chandelier – A chandelier is a big lamp with many lights.
chaparral  - A chaparral is a dense thicket of small trees.
chapel – A chapel is a small church.
chaperone – A person who escorts an unmarried lady.
charade – A charade is a guessing game with acting the part.
chauffeur – The chauffeur drove the limousine to the door.
chef – The chef cooks at a fancy restaurant.
Chicago – Chicago is a windy city.
chivalry – Chivalry asks that you be polite and helpful to everyone.
chute – The cowboy chased the horse down the chute.
machine – Mom makes dresses with a sewing machine.
Michigan – Lake Michigan is west of the state of Michigan. 
2. Words That Start With CH
List Of Words That Start With CH
Hint: You can find more words that start with CH by using a dictionary where there are scores more CH words. Here's a good start:
chaff – The wind will blow the chaff from the wheat.

chain – He towed the truck with a chain.
chair – Sit in the chair by the table.
chalk – The teacher wrote on the board with chalk.
champ – The winner of the race is a champ!
chance – There is a chance of rain this evening.
chant – A chant is a rhythmic song or poem.
chaps – Cowboys wear leather chaps over their jeans.
char – A fire will char the wood like charcoal.
chard – Chard is a vegetable like a beet.
charge – What did she charge for her work?
charm – My sister has a charm bracelet.
chase – The dog will chase the cat.
chat – A chat is a nice visit.
check – Check to see if you need a coat.
chess – Would you like to play a game of chess?
chest – Put the blanket in the chest.
chew – Our dog likes to chew on a bone.
chick – The mother hen watched her chick.
child – They have a child in first grade.
chill – Warm yourself by the fire to take away the chill.
chimp – There is  a chimp at the zoo by the monkeys.
chin – I wrapped the scarf around my neck and over my chin.
chip – Chip the ice carefully off the windshield.
chock – Chock the wheels with a wooden block.
choke – Too many weeds will choke the garden.
chop – Chop the weeds when they are small.
chore – Weeding is a garden chore.
chug – I could hear the tug boat chug up river.
church – Pray well in church on Sunday.
Long Vowel Words That Start With CH
Here are several long vowel words that start with CH with sentences.
chafe – New boots may chafe your ankle.

chain – The farmer pulled the log with a chain.
cheese – My cat loves cheese.
chief – The fire chief put out the fire.
chime – I could hear the door bell chime.
Long Vowel Words That End In CH
These are long vowel words that end in CH.
each – Mom loves each of her children.
peach – A fresh juicy peach is delicious!
preach – The new priest will preach on Sunday.
reach – Can you reach the salt for me?
teach – She will teach the class their math.
3. Words That End In CH And TCH
Words That End In CH
The rule is that when CH follows a short vowel it uses TCH or another consonant like the blend NCH does. NCH is not a phonogram as the N still says /n/ and the CH says its sound. We do blend the sounds together. There are very few single short vowel words that end in CH.
much – To whom much is given, much is expected.
rich – Pecan pie is a rich dessert!
such – Spring is such a fun time of year.
which – Which do you like: apples or oranges?
TCH Words With CH Pronunciation
Short vowel CH words generally use TCH or the blend NCH. Watch is in this list too, even though the A says its third sound. Check our phonics worksheets page for our trigraph TCH printable worksheets. 
bench – Put the tools on the bench.
botch – Bumping the picture will botch his drawing.
4. List Of Two Syllable CH Digraph Words
challenge – Challenge yourself to work faster.
chamber – The committee met in the chamber room.
champion – A champion works hard to win.
chancellery – The chancellor is in the chancellery. (Note the er here.)
chancellor – The chancellor went to the meeting. (Note the or here.)
chantry – A chantry is an endowment for the chanting of Masses and prayers.
chapel – A chapel is a small church or place to pray.
chaplain – The chaplain will preach in the chapel.
chapter – I read the first chapter in my book.
charcoal – Put the charcoal in the grill.
charity – Charity is Christian love of God.
charter – A charter is a written law or permission.
cherry – Would you like a sweet cherry?
chicken – Mom makes the best fried chicken.
children – Good children are a joy to their parents.
childhood – God blessed him with a happy childhood.
chimney – The smoke rose through the chimney.
chimpanzee – The big chimpanzee has a banana.
chocolate – She made a big chocolate cake.
lunchbox – Put the apple in your lunch box.
sandwich – Do you have a sandwich for lunch?
Interactive Phonics Worksheets
Print these PDF printables or store them in a file for your child's phonics lessons and exercises. Whether they are reading the lists, writing the words, or typing the words, they'll have excellent phonics practice. 
Learn how PrintNPractice PDFs are printable interactive worksheets here.
Teach Phonics With More Free Phonics Worksheets
You'll find more than forty kindergarten, first grade, second grade, and third grade phonics worksheets, phonics books, activities, and videos on our main phonics page.
Also, these worksheets are available in both manuscript and cursive worksheets:
Thank you for sharing with your favorite teachers, parents, and homeschool families!

~Mary
Buy Our Phonics Worksheets In Bundles: Phonics, Spelling, And Reading
Buy the bundle of our online phonics worksheets in one digital download for ad-free access to phonics practice for your elementary school students at school or at home.
BONUS: It includes our cursive writing worksheets.
Homeschool worksheets for spelling practice and Robert Louis Stevenson's poetry handwriting worksheets make great ESL printable worksheets. Enjoy!

More Phonics Worksheets, Videos, and Books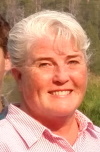 Mary Fifer
(Webmaster, PrintNPractice.com)
Mary Fifer, BSBA is webmaster, author, and researcher at PrintNPractice.com. She has created elementary school practice exercises using digital interactive worksheets. Printable and perfect for today's teachers, tutors, homeschoolers, and students!
Thank you for visiting and for sharing. :-)

Be encouraged to stay in touch! Join my free newsletter....

---