AY Words 

Phonics Worksheets

AY words have the long vowel /A/ sound. English words may use the long vowel AY phoneme at the end of a word.

Hint: If we say /A/ at the end of an English word, we usually use AY.

AY is the most common long A digraph used at the end of English words. Digraphs use two letters to make one sound with no blending.

Use your favorite phonics books for rules and syllabication, and then use these PDF worksheets for review. There are three pages for practice or homework.


Print the first one two up for middle school children to have smaller lines like handwriting worksheets. It looks like a lot less work to the kids and can improve their penmanship.
3 AY Words Worksheets
---
Buy All 190+ Phonics Worksheets And Phonics Flashcards In One Bundle
---
Be encouraged to stay in touch! Join my free newsletter....

Join To Receive My Free PrintNPractice Newsletters!
Free Online Worksheets For School, Homework, And Homeschool Practice
Free Online Teacher Resources - Free Homeschool Curriculum
For teachers and parents: PrintNPractice free printable worksheets are all copyright-free, digital activities for students. Use in homeschool, interactive notebooks for online classrooms, Google classroom, distance learning, tutoring and learning pods, and hybrid school. 
No prep.


No tracking.

Self learning.

Copyright free.

Lifetime license.

Diverse learners.

Easy drill-and-kill.

Interactive worksheets.

Printable morning work.

Paperless morning work.

Go printable or paperless.



Stay on track. Summer review.

Easy elementary school curriculum.




Remote learning packets or homework.

Most need no answer key or key is included.
Videos for audio and visual learners. God bless headphones!
See free teacher, homeschool, digital interactive school-at-home learning exercises with no login, no sign-up, no voucher, no account, and no credit card. Loads of digital activities for device-based learning. As seen at TeachersPayTeachers.
AY Long Vowel Sounds Worksheets
These long vowel sounds worksheets give your kids practice writing the phonogram AY. You can have confidence that the words are spelled well for them to copy three times each. You'll see your best results if you can also get them to say the sounds as they write the letters and phonograms.
The y makes the a say /A/. Its pronunciation is not a consonant blend, but a silent letter in a digraph. If you're using these as ESL phonics worksheets, point out that your students can say AY almost like they usually say the letter e in their first language. AY almost always says the long vowel /A/ sound.
Orton based phonogram exercises use phonemes as clues to what words say. If we already speak English, we've got the code. If your kids do not speak English as their first language, make the associations between the long vowel sounds and their usual way of pronouncing the very same words.
Remember the days of the week as an easy way to practice ay words because they are compound words that use the word day. They rhyme too.
Sunday
Monday
Tuesday
Wednesday
Thursday
Friday
Saturday
Learning Long Vowel Phonemes AY
The long vowel phoneme AY lends itself perfectly to rhyming. Finding a poem or asking the children to invent their own poetry can help them remember when to use the AY digraph. 
Here it is important to teach the rule:
AY Phonics Rule: 
Use AY to say /A/ at the end of a word. Do not use AI at the end of a word.
This is one of those phonics rules that applies to other phonograms that end with y. Why? It's based on another phonics and spelling rule: We do not end an English word in i, c, j, q, u, or v.
You can emphasize to the children that the spelling that may not be used at the end of a word has a dot, a dot over the i.
The dot may not end the word.
When ending AY words with a vowel suffix we do not change the y to i because it is not a single letter y preceded by a consonant. The Y changing suffix rule is for words that end with a consonant plus y.

Kindergarten AY Words In a Large Font - K-2, print 2-up for middle school.
Third Grade AY Words Small Font - Great size for grades 3-6.
Choose the size font that works for your students. It's handy to have the different sizes to teach phonics to several ages.
---
Buy All 190+ Phonics Worksheets And Phonics Flashcards In One Bundle
---
Teaching Phonics: Dictation List of AY Words
As you're teaching the AY phonogram, dictate these words for your children to write into their notebooks or simply have them use loose leaf paper. The main thing is to have practice writing the /ay/ sound "by ear", from the sound. The AY worksheets above are a nice homework lesson for additional practice.
Here are some simple sentences to help you teach the vocabulary of each word you dictate. It's a good idea to always cover the vocabulary of the words you teach at least casually.
List of AY words with sentences:
away – A dog may chase the cat away.
clay – Make the pot with clay.
day – Have a great day!
gray – Her hair is turning gray.
hay – Make hay while the sun shines.
jay – There are several kinds of jay birds.
lay – The hen will lay an egg.
may – The hen may have a chick.
pay – Sell her eggs to help pay for her feed.
play – We play tag at recess.
pray – We can pray to Jesus on Christmas Day.
quay – A quay is a concrete wharf where boats dock.
ray – A ray of sunshine shown from the clouds.
say – What did you say?
today – May we play today?
tray – Put the cup on the tray.

Interactive Phonics Worksheets
You can print these PDF printables or store them in a file for your child's phonics lessons and exercises. Whether they read the lists, write the words, or type the words, they'll have excellent phonics practice. 
You are also free to use them as PowerPoint presentations (PPT). Learn how these PDF printables are interactive here.
How To Teach Phonics With More Free Phonics Worksheets
You'll find more than forty free phonics worksheets on our main phonics page. 
I also list my favorite phonics kindergarten, first grade, second grade, and third grade, phonics books, activities, and videos from the same page.
You might like to know that these next worksheets are available in both manuscript and cursive worksheets:
Buy Our Phonics Worksheets In Bundles: Phonics, Spelling, And Reading
Buy the bundle of our online phonics worksheets in one digital download for ad-free access to phonics practice for your elementary school students at school or at home.
BONUS: It includes our cursive writing worksheets.
Homeschool worksheets for spelling practice and Robert Louis Stevenson's poetry handwriting worksheets make great ESL printable worksheets. Enjoy!

More Phonics Worksheets, Videos, and Books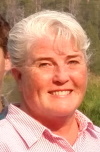 Mary Fifer
(Webmaster, PrintNPractice.com)
Mary Fifer, BSBA is webmaster, author, and researcher at PrintNPractice.com. She has created elementary school practice exercises using digital interactive worksheets. Printable and perfect for today's teachers, tutors, homeschoolers, and students!
Thank you for visiting and for sharing. :-)

Be encouraged to stay in touch! Join my free newsletter....

---