Three CK Words Worksheets

CK words are words that have the /k/ sound after a single short vowel at the end of a syllable, usually short base words. 
One syllable words with a short vowel sound and the hard C or K sound at the end are spelled using the English consonant digraph CK.
English words to not start with CK and we do not end English words with a single C. The ending –ic is a suffix where this phonics rule does not apply. 
Is CK a digraph. Yes, CK is a digraph because two letters are used to say the one /k/ sound.
You can print a free PDF phonics worksheet for kindergarten or choose several for first and second grade. There are three CK worksheets with the ending digraph CK in the download to the right. ->
You can use these worksheets with your own phonics rules. 

Print the K123 2-up for older children to have smaller lines like handwriting worksheets. Less work for the kids and can improve their penmanship.
1. Learning CK
2. Teaching CK
3. CK Sentences
3 CK Worksheets
---
Buy All 190+ Phonics Worksheets And Phonics Flashcards In One Bundle
---
Be encouraged to stay in touch! Join my free newsletter....

Join To Receive My Free PrintNPractice Newsletters!
Free Online Worksheets For School, Homework, And Homeschool Practice
Free Online Teacher Resources - Free Homeschool Curriculum
For teachers and parents: PrintNPractice free printable worksheets are all copyright-free, digital activities for students. Use in homeschool, interactive notebooks for online classrooms, Google classroom, distance learning, tutoring and learning pods, and hybrid school. 
No prep.


No tracking.

Self learning.

Copyright free.

Lifetime license.

Diverse learners.

Easy drill-and-kill.

Interactive worksheets.

Printable morning work.

Paperless morning work.

Go printable or paperless.



Stay on track. Summer review.

Easy elementary school curriculum.




Remote learning packets or homework.

Most need no answer key or key is included.
Videos for audio and visual learners. God bless headphones!
See free teacher, homeschool, digital interactive school-at-home learning exercises with no login, no sign-up, no voucher, no account, and no credit card. Loads of digital activities for device-based learning. As seen at TeachersPayTeachers.
1. Learning CK Phonics Words
CK Spelling Rule: Use CK only after a single short vowel.
Also, the two letters in the CK digraph preserve the short vowel sound when vowel suffixes are added to the word in VCC form (vowel consonant consonant - protects short vowels):
pack, packed, packer, packet, packing
You will find it so much easier for your children to make little poems once they group the vowels to make rhyming words:  ack, eck, ick, ock, uck. 
Kindergarten Large Font CK Worksheets - K-2, print 2-up for high school.
Third Grade Small Font CK Worksheets - Grades 3-6+.
Choose the sizes that work for your children. It's handy to have the different sizes to teach phonics to several ages of children.
1.A. Short Vowel CK Words
-ack
back
black
crack
knack
lack
pack
quack
sack
snack
stack
tack
track
whack
-eck
check
deck
fleck
neck
peck
wreck

-ick
brick
click
kick
lick
Nick
pick
quick
sick
slick
stick
tick
trick
wick

-ock
block
chock
clock
crock
dock
flock
knock
lock
mock
rock
sock
-uck
buck
chuck
duck
luck
muck
puck
suck
tuck
truck

1.B. English Consonant Digraph CK Endings
These are sometimes called "endings" or word families; but they are not true endings. Endings, or suffixes, grammatically change the meaning of a root word. 
Also, CK digraph words are not related according to their definitions, only by their spelling and rhyming. They just happen to have the same sounds and the spelling rule tells us what to say when we hear the /k/ sound behind a short vowel. Be sure to teach the vocabulary of these words.
The CK rule also applies to trigraphs DGE and TCH.
Print these free phonics worksheets two-up for older children as they can write smaller, and they enjoy the work looking smaller. Kids can get the habit of adding the silent K to the end of these words as they write and pronounce the words. They soon begin to see the pattern. 
They're great ESL phonics worksheets as ESL students often need practice pronouncing the English short vowel sounds. Here's a great short vowel sounds video.
Grouping these by vowel is a good idea for practice pronunciation exercises. Then practice with the mixed worksheets above. 
---
Buy All 190+ Phonics Worksheets And Phonics Flashcards In One Bundle
---
2. Teaching Phonics: Dictation List of CK Words
As you're teaching the phonogram CK, dictate the following words for your children to write into their notebooks or papers. The main thing is to have practice writing the /k/ sound using the CK digraph. The CK worksheets above are a nice homework lesson and are great for review. 
Another exercise you can do is add suffix endings to these CK words. Kids love to build words. If you present them in a fun and inviting manner, it's like making a puzzle. Hm…. What else can go here? What other words can I make? Can I make more words by adding prefixes?
3. List of CK Words With Sentence Examples
3.A. One Syllable –ACK Words:
back – Come back home.
black – The black cat is pretty.
crack – I see a crack in the side walk.
knack – She has the knack of sewing well.
lack – There is no lack of air.
pack – Pack your backpack.
quack – The duck said quack.
sack – The apple is in the sack.
snack – An apple is a fun snack to eat.
stack – Stack the books neatly.
tack – Pin the paper to the board with a tack.
track – The train rides on a track.
whack – Whack the piñata with a stick.
3.B. One Syllable –ECK Words:
check – Check your addition by subtracting.
deck – A deck of cards has fifty two cards.
fleck – A fleck of dust shines on the glass.
neck – A bottle has a neck, so do you.
peck – The chick will peck the corn.
wreck – Drive safely and you will not wreck.
3.C. One Syllable –ICK Words:
brick – The third little pig made his house of brick.
click – Turn off the light with a click.
kick – You can kick a bad habit.
lick – A dog will lick his wounds.
Nick – Nick is going to play ball.
pick – I like to pick fresh apples.
quick – Jack jumped over the candlestick.
sick – Dogs eat grass when they are sick.
slick – The oil stain on the floor is slick.
stick – She used a wooden walking stick.
tick – My clock will tick all night long.
trick – I would like to learn a rope trick.
wick – Cut the candle wick for a better flame.
3.D. One Syllable –OCK Words:
block – He lives one block from school.
chock – Chock the wheels so they do not roll.
clock – Her clock has a winding key.
crock – Grandma made pickles in a crock.
dock – Grandpa likes to fish from the dock.
flock – Birds of a feather flock together.
knock – Knock on the door quietly at first.
lock – Lock your car while you are gone.
mock – Do not mock other people.
rock – The building was built from rock and stone. 
sock – He needs to find his other sock.
3.E. One Syllable –UCK Words:
buck – A deer family has a buck, doe, and fawn.
chuck – Dad tightened the drill bit with a chuck.
duck – Dad ducked under the stairs for a surprise.
luck – There is no such thing as bad luck.
muck – The rain turned the yard to muck.
puck – He hit the hockey puck across the field.
suck – A tornado can suck the roof off a house.
tuck – Mother will tuck the blankets snug for baby.
truck – Dad drove the truck to the farm.
4. Building Two Syllable CK Words
When adding consonant or vowel suffixes you do not have to change the base CK word. Endings can change the meaning of the root word and the grammar use of it: verbs, nouns, adjectives, adverbs. 
Adding the past tense ending –ed to ck words does not create a new syllable. For instance the word back + ed would be backed, which is said as one syllable. The short vowel E is silent and only the /d/ consonant sound is pronounced.
4.A. Building Two Syllables –ACK Words:
back + ing = backing
black + est = blackest
crack + er = cracker
lack + ing = lacking
pack + er  = packing
quack + ing = quacking
sack + er = sacker
snack + ing = snacking
stack + ing = stacking
tack + ing = tacking
track + er = tracker
4.B. Building Two Syllables –ECK Words:
check + er = checker; checker + s = checkers
deck + ing = decking
peck + ing = pecking
wreck + er = wrecker
4.C. Building Two Syllables –ICK Words:
brick + ing = bricking
kick + er = kicker
lick + ing = licking
pick + er = picker
quick + est = quickest
sick + er = sicker
slick + er = slicker
tick + ing = ticking
trick + ing = tricking
wick + ing = wicking
4.D. Building Multi Syllable –OCK Words:
block + ing = blocking
dock + ing = docking
flock + ing = flocking
knock + er = knocker
lock + ing = locking
mock + ing = mocking
rock + er = rocker
4.E. Building Multi Syllable –UCK Words:
buck + ing = bucking
chuck + ing = chucking
duck + ing = ducking
muck + ing = mucking
puck + er = pucker
tuck + ing = tucking
truck + er = trucker
Once your students have practice spelling CK words, they'll have an easier time writing them in normal every day essays, letters, and other assignments.
CH, CI, CK Phonics Worksheets
Use these CH, CI, CK worksheets to practice the phonograms. 
Interactive Worksheets
Print these PDF printables or store them in a file for your child's phonics lessons and exercises. Whether they are reading the lists, writing the words, or typing the words, they'll have excellent phonics practice. 
Learn how PrintNPractice PDFs are printable interactive worksheets here.
More Free Phonics Worksheets
You'll find more than forty kindergarten, first grade, second grade, and third grade phonics worksheets, phonics books, activities, and videos on our main phonics page.
These worksheets are available in both manuscript and cursive worksheets:
Thank you for sharing our CK words worksheets with your favorite teachers, parents, and homeschool families!

~Mary
Buy Our Phonics Worksheets In Bundles: Phonics, Spelling, And Reading
Buy the bundle of our online phonics worksheets in one digital download for ad-free access to phonics practice for your elementary school students at school or at home.
BONUS: It includes our cursive writing worksheets.
Homeschool worksheets for spelling practice and Robert Louis Stevenson's poetry handwriting worksheets make great ESL printable worksheets. Enjoy!

More Phonics Worksheets, Videos, and Books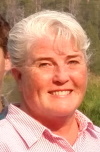 Mary Fifer
(Webmaster, PrintNPractice.com)
Mary Fifer, BSBA is webmaster, author, and researcher at PrintNPractice.com. She has created elementary school practice exercises using digital interactive worksheets. Printable and perfect for today's teachers, tutors, homeschoolers, and students!
Thank you for visiting and for sharing. :-)

Be encouraged to stay in touch! Join my free newsletter....

---