CI Words Phonics Worksheets

CI words use the phonogram CI digraph.
This page is not for words that use C and I as separate sounds, nor for words that use the soft sound of C. The CI phonogram is derived from Latin like words that end with –CE as with 
The CI digraph also come from words that use the ending or prefix –IC as with 
This is true in several other languages, so these worksheets make excellent ESL grammar exercises for learning adjective and noun suffixes. 

Use your favorite phonics books for rules and syllabication, and then use these PDF worksheets for review. There is space on the second page for dictation and review.

Print the K123 two up for middle school children to have smaller lines like handwriting worksheets. It looks like a lot less work to the kids and can actually improve their handwriting.
CI Words Worksheets
---
Buy All 190+ Phonics Worksheets And Phonics Flashcards In One Bundle
---
Be encouraged to stay in touch! Join my free newsletter....

Join To Receive My Free PrintNPractice Newsletters!
Free Online Worksheets For School, Homework, And Homeschool Practice
Free Online Teacher Resources - Free Homeschool Curriculum
For teachers and parents: PrintNPractice free printable worksheets are all copyright-free, digital activities for students. Use in homeschool, interactive notebooks for online classrooms, Google classroom, distance learning, tutoring and learning pods, and hybrid school. 
No prep.


No tracking.

Self learning.

Copyright free.

Lifetime license.

Diverse learners.

Easy drill-and-kill.

Interactive worksheets.

Printable morning work.

Paperless morning work.

Go printable or paperless.



Stay on track. Summer review.

Easy elementary school curriculum.




Remote learning packets or homework.

Most need no answer key or key is included.
Videos for audio and visual learners. God bless headphones!
See free teacher, homeschool, digital interactive school-at-home learning exercises with no login, no sign-up, no voucher, no account, and no credit card. Loads of digital activities for device-based learning. As seen at TeachersPayTeachers.
English Grammar Exercise: Phonics Words
Both nouns and adjectives use CI when adding a vowel suffix to a word that ends in CE (face – facial) or IC (music – musician).
They are used with several endings like –al, –an, -on, and –ous.  When the ending c is followed by a vowel suffix that begins with I, the CI phonogram is not usually used.
In English CI is a digraph because it has two letters for one sound, /sh/. It is not a blend of the C and the I. It is almost always formed when adding a vowel ending to a root word with an IC or CE silent final E ending. The C or CE form a new syllable:
-cial

-cian

-cience

-ciency

-cient

-cion

-cious
TI, SI, and CI Words: Latin Spellings
If you are using Orton, Spalding, Riggs, or Sanseri this is one of the phonograms learned on the same notebook page as TI and SI. Spalding lists these words on page 6 of the student's notebook. 
Many of these take the Latin form and Wanda Sanseri calls these three of the five spellings of /sh/ which in order of frequency are: SH, TI, CI, SI, and CH.
Even though they're recorded on the same page and share the same sound, according to Spalding it is best to teach CI, TI, and SI separately and as they occur in your lessons. There's less chance of confusion. 
Me? After SH, I like to teach TI first as it seems to be the most common.
CI  And CE Phonics Worksheets
You could use these pages as CI and CE phonics worksheets, yet remember that here CE is not a phonogram, digraph, or blend. For example:
face - facial
space – special
finance – financial
CI Words Derived From –IC Endings
Many CI phonogram words are derived from the ending IC. For example:
music – musician
electric – electrician
physic – physician
Even the French technique becomes technician in English when we speak of the one who uses the technique.
ESL English Grammar And Phonics Worksheets
The main thing here is for ESL students to learn to pronounce the two letters in CI as the single sound /sh/. The words usually mean exactly the same thing in their own language and are often spelled exactly the same. The main difference is the pronunciation.
Give them phonics practice of the English pronunciation using our phonics videos with your ESL grammar exercises. 
Our CI words worksheets have two size levels, or you can have a third by printing the first one two-up for older students to have a small and elegant size:
Kindergarten CI Worksheets In a Large Font - Print 2-up for high school.
Third Grade CI Worksheets Small Font - Great size for grades 3-6.
Choose the size that works for your children. It's handy to have the different sizes to teach phonics to several ages of children.
---
Buy All 190+ Phonics Worksheets And Phonics Flashcards In One Bundle
---
Teaching Phonics: Dictation List of CI Words
As you're teaching the phonogram CI, dictate these words for your children to write into their notebooks or on a piece of paper.
The main thing is to have practice writing the /sh/ sound "by ear" while writing CI. The CI worksheets above are a nice homework practice exercise.
See the following simple sentences so you can teach the vocabulary of each word you dictate.

List Of Phonics CI Words With Sentences
ancient – This old building is ancient.
artificial – Some jewelry uses artificial gems.
atrocious – The crime was atrocious.
beneficial – Friends are mutually and morally beneficial to each other.
crucial – This important idea is crucial.
delicious – Watermelon is delicious.
official – The governor made the law official.
precious – This baby is precious.
gracious – This elegant lady is gracious.
musician – The musician played in the concert.
patrician – The chief was the patrician.
pediatrician – The pediatrician is a doctor who helps children.
social – When you visit nicely, you are being social.
special – This rare flower is very special.
sufficient – Eat what is sufficient for good health.
suspicion – We had a suspicion he would suspect our plan.
suspicious – Being suspicious can become a bad habit.
CI Word Families 
effect
efficient
efficiency
An SCI Word Family
conscience
consciencious
unconscionable
Hint: As you and your students find more words that use CI, add them to your notebooks. Have fun making the list longer.
See our CH digraph worksheets here.
Interactive Phonics Worksheets
You can print these PDF printables or store them in a file for your child's phonics lessons and exercises. Whether they read the lists, write the words, or type the words, they'll have excellent phonics practice. 
You are also free to use them as PowerPoint presentations (PPT). Learn how these PDF printables are interactive here.
How To Teach Phonics With More Free Phonics Worksheets
You'll find more than forty free phonics worksheets on our main phonics page. 
I also list my favorite phonics kindergarten, first grade, second grade, and third grade, phonics books, activities, and videos from the same page.
You might like to know that these next worksheets are available in both manuscript and cursive worksheets:
Thank you for sharing with your favorite teachers, parents, and homeschool families!

~Mary
Phonics TI SI CI Spelling Words And Worksheets
See SH phonics worksheets here.
Buy Our Phonics Worksheets In Bundles: Phonics, Spelling, And Reading
Buy the bundle of our online phonics worksheets in one digital download for ad-free access to phonics practice for your elementary school students at school or at home.
BONUS: It includes our cursive writing worksheets.
Homeschool worksheets for spelling practice and Robert Louis Stevenson's poetry handwriting worksheets make great ESL printable worksheets. Enjoy!

More Phonics Worksheets, Videos, and Books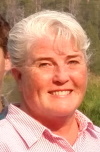 Mary Fifer
(Webmaster, PrintNPractice.com)
Mary Fifer, BSBA is webmaster, author, and researcher at PrintNPractice.com. She has created elementary school practice exercises using digital interactive worksheets. Printable and perfect for today's teachers, tutors, homeschoolers, and students!
Thank you for visiting and for sharing. :-)

Be encouraged to stay in touch! Join my free newsletter....

---