Lovely Printable Lined Paper
Stationery Themes For Home and School
FTC Disclosure: I recommend products I think will help you and your children. If you buy through my links I earn ad commissions at no extra cost to you.
Our 82+ sheets of printable lined paper are a God send when you need beautiful stationery, printable writing paper for school, and printable scrapbook paper. Express your thoughts with the changing seasons! Some are available in an unlined version.

At the top of this page is the Kindergarten, then school, and then the artistic stationery papers. See these below:

All of these are interactive so that you can type using your or your kids' favorite fonts, colors, and sizes. These are great for making newsletters and bulletins.
We also have printable graph paper in fashion colors and in several metric and standard sizes. See the links at the bottom of this page for more printables.

Our printable writing paper makes preschool writing, cursive writing, and fancy writing easy to practice. Teaching writing to young students is much easier when there are ruled lines.
Many of these pages also have the center or mid point marked with a dotted line, especially those intended for school use.

5/8 Inch Printable Lined Notebook Paper
By request we now have 5/8 inch writing paper and we present it in several formats in case you'd like to use them for spelling practice, for building sentences, or for quizzes. 
Great Preschool and Kindergarten Lined Paper with columns and without.
One Column Kindergarten Printable Lined Paper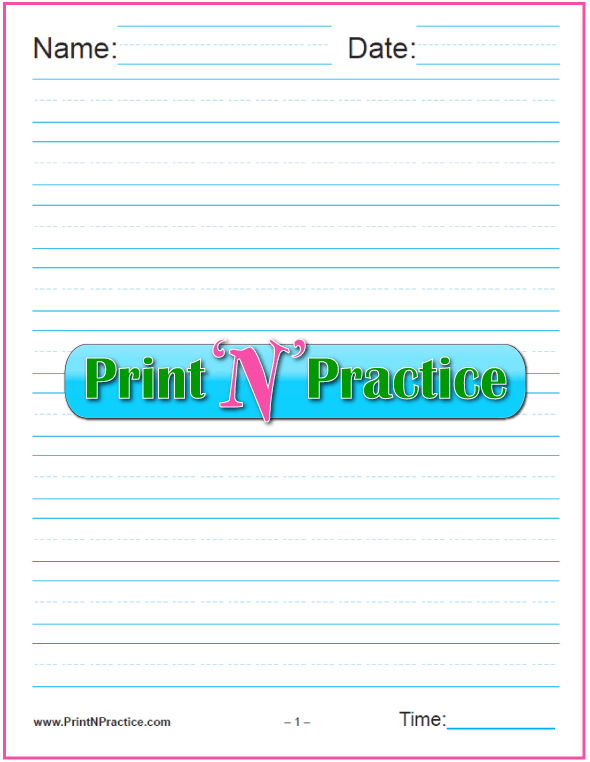 One Column 5/8 Inch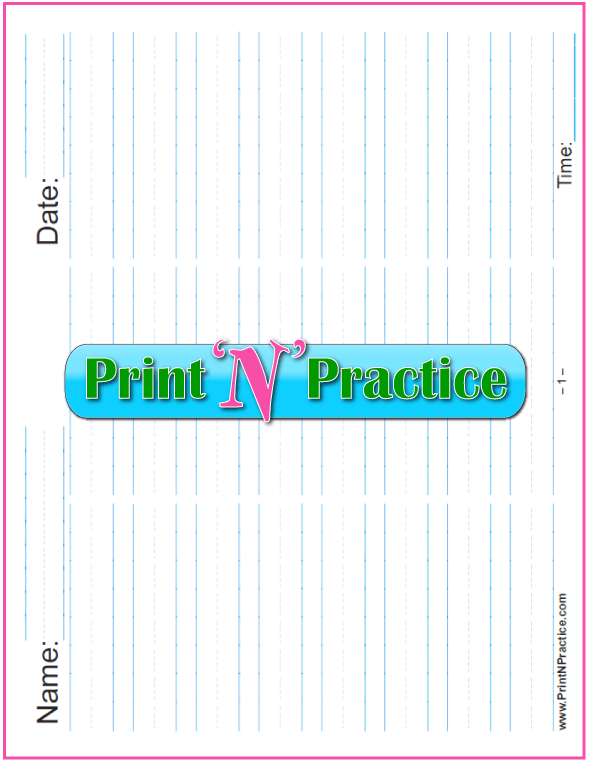 One Column 5/8 Inch
Kindergarten Printable Lined Paper With Columns
2 Column 5/8 Inch
3 Column 5/8 Inch
Printable Lined Notebook Paper For School
The left column below shows printable lined notebook paper for preschool and kindergarten through third grade.
The right column below shows printable lined notebook paper for the higher grades. Me? I start with this size so that the children do not have to write with giant strokes when they are little and later do not have to break a 2-4 year habit in third or fourth grade. Your choice.
Both sizes are great for copy work, spelling practice, and writing sentences.
Columns for answer sheets.
PK123 Printable Lined Notebook Paper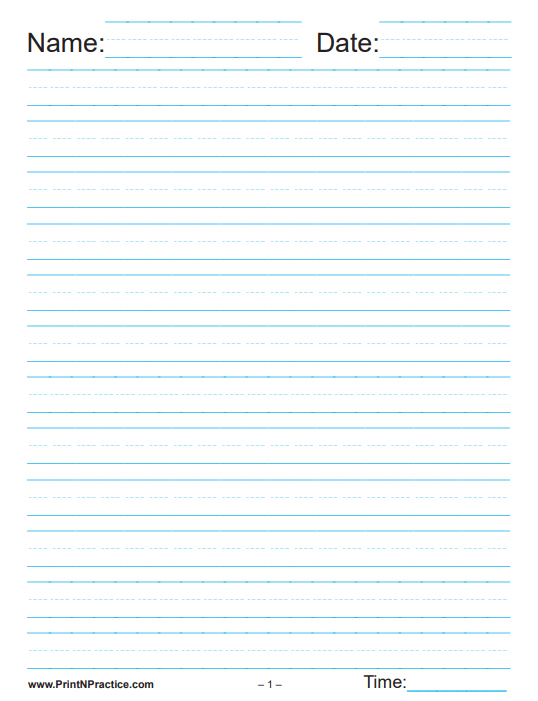 PK123 Printable Lined Paper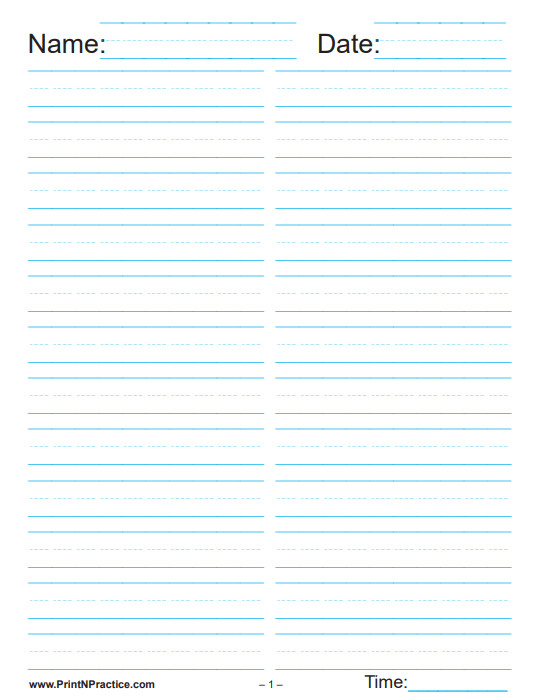 PK123 Lined Notebook Paper 2 Column
PK123 Printable Lined Writing Paper 3 Column
456 
Printable Lined Notebook Paper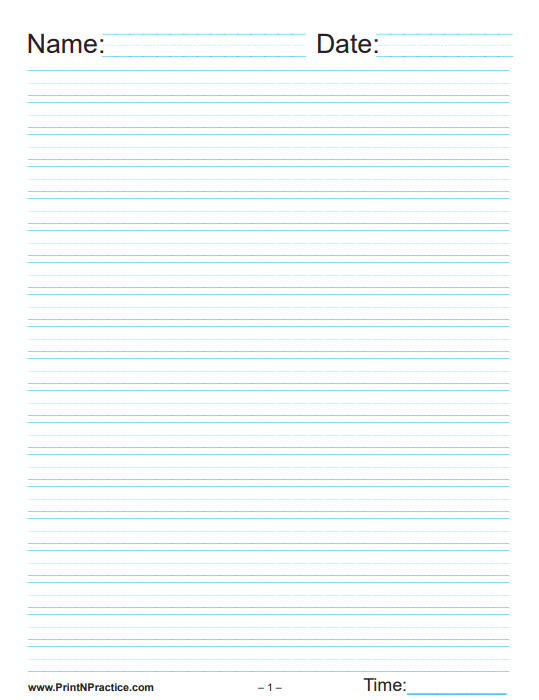 456 Printable Lined Paper
456 Lined Notebook Paper 2 Column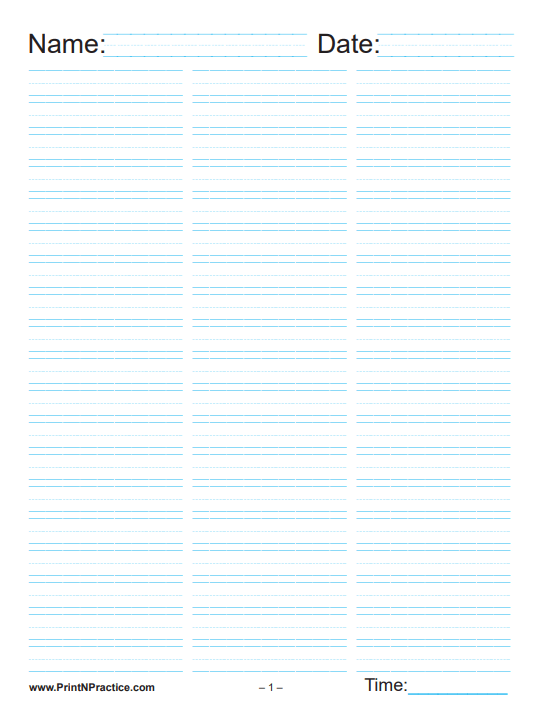 456 Printable Lined Writing Paper: 3 Column
Printable Lined Paper Themes

Enjoy these wonderful prints for stationery or use your printer setting at "booklet" or "multiples" to create other projects or printable monarch sized notes (1/2 page).
Choose different paper weights: thin paper if you will be sending many pages to save postage weight, thick paper for a more formal effect, or card stock for cards and posters.
Blank writing paper makes wonderful printable scrapbook paper, too, just be sure that your printer's ink is acid free and not likely to dissolve in water (sneeze, spill, humidity).

These are interactive - write your message before you print!
Blank Writing Paper
Printable Lined Paper
Printable Christmas Writing Paper
Our printable lined paper for Christmas helps you keep the season bright! Christmas writing paper is awesome for writing longer notes for Christmas cards, annual newsletters, and thank you letters. 
They're also great for bulletins and posters. Once you download these you or your kids can type in your favorite fonts, colors, and sizes. Print and enjoy!
Free Printable Graph Paper
Interactive Printable Graph Paper! You can enter your own info on these pages in many different graph sizes and colors. Knitting graph paper, too. Gray inch and half inch drawing graph paper sizes, too. Metric and standard sizes.
Printable Timeline Template for History Covers what many history books call "Recorded History" from the Creation to this millennia.
Interactive! Type messages and use these as gift wrap for tiny packages. Perfect for a teacher.

---
Buy Our PrintNPractice Worksheets In Bundles:
Phonics, Spelling, And Reading
Buy the whole collection of our phonics worksheets in one download. This way you have easy access to helping your students excel in necessary reading skills and you can work offline. Homeschool worksheets and phonics practice at their best. Great ESL printable worksheets!
More Phonics Worksheets, Videos, and Books
Did you enjoy our printable lined paper?
We appreciate when you share it. Thank you in advance!

---
---