2 SION Words Phonics Worksheets

Studying SION words?
Very few phonics SI words use the SI digraph.  
Together SI makes the /sh/ sound, third after SH and TI.
Here S and I do not make separate sounds. They are being used as a single multi-letter phonogram to make one sound.
In other languages S and I usually make two sounds or retain their sounds as they are blended together.  
These SI, SION, and SSION worksheets make excellent ESL grammar exercises for learning adjective and noun endings for base words that end with s and d endings. Several of these are mixed in our SI worksheets.
Use your favorite phonics books for rules and syllabication, and then use these PDF worksheets for review. There is space on the first page for a word of your choice

Print the K123 worksheet two-up for middle school children to have smaller lines like handwriting worksheets. It looks like a lot less work to the kids and actually improves their penmanship.
Phonics SION Words
---
Buy All 190+ Phonics Worksheets And Phonics Flashcards In One Bundle
---
Be encouraged to stay in touch! Join my free newsletter....

Join To Receive My Free PrintNPractice Newsletters!
Free Online Worksheets For School, Homework, And Homeschool Practice
Free Online Teacher Resources - Free Homeschool Curriculum
For teachers and parents: PrintNPractice free printable worksheets are all copyright-free, digital activities for students. Use in homeschool, interactive notebooks for online classrooms, Google classroom, distance learning, tutoring and learning pods, and hybrid school. 
No prep.


No tracking.

Self learning.

Copyright free.

Lifetime license.

Diverse learners.

Easy drill-and-kill.

Interactive worksheets.

Printable morning work.

Paperless morning work.

Go printable or paperless.



Stay on track. Summer review.

Easy elementary school curriculum.




Remote learning packets or homework.

Most need no answer key or key is included.
Videos for audio and visual learners. God bless headphones!
See free teacher, homeschool, digital interactive school-at-home learning exercises with no login, no sign-up, no voucher, no account, and no credit card. Loads of digital activities for device-based learning. As seen at TeachersPayTeachers.
Learning Phonics Words
Both nouns and adjectives use SI when adding a vowel suffix to a word that ends in an /s/ or /d/ sound or spelling. Where do they originate? The SI phonogram is derived from Latin words when adding vowel suffixes, so ESL students would need to know that in English you say one sound, /sh/ or /zh/, where they might say two in their own language. English does not use the /i/ sound in this phonogram.
SI is not used to say /sh/ at the beginning of a word, only at the beginning of a second or following syllable. It's also not used at the end of a word because English words do not end in i.
SI Has Two Phonics Sounds
1. First Sound Of SI: SION SSION Words
When there are two S letters at the end of a word and one adds a vowel ending that requires an I, the SI is pronounced as /sh/ as are TI and CI. When there is only one S, the sound made is more of a /zh/ sound. 
When there are two S  divide the new syllable from the root word between the double letters. This way the SI stays with the new syllable and the first S indicates that the sound is /sh/. If the ending is to make a noun, add an i to make the ending SION with the short vowel sound of SHUN.
compress – compres sion 
confess - confession
discuss – discussion
profess – profess sion
progress – progress sion
In the case of these words we drop the e and add an i:
manse – mansion

tense - tension
2. Second Sound Of SI: SION Words
When there is only one S, it goes with the new syllable and can make the /zh/ sound and SION sounds like the English short vowel syllable ZHUN.
division
explosion
occasion
precision
vision
The following SION words worksheets have two size levels, or you can have a third by printing the first one, K123, two-up for older students to have a small and elegant size:

Kindergarten Large SI Worksheets - K-2, print 2-up for middle school.
Third Grade Small SI Worksheets - Great size for grades 3-6.
Choose the size that works for your children. It's handy to have the different sizes to teach phonics to several ages of children.
---
Buy All 190+ Phonics Worksheets And Phonics Flashcards In One Bundle
---
Teaching Phonics: Dictation List of SI Words
As you're teaching the phonogram SI, dictate these words for your children to write into their notebooks or on a piece of paper. The main thing is to have practice writing the /sh/ sound "by ear" while writing the digraph SI. The SI as SH worksheets above are a nice homework practice exercise. 
If your children can recognize this phonogram in their reading, they'll have an easier time reading two, three, and four syllable words. See the following simple sentences so you can dictate the words while teaching vocabulary. You can make variations for vocabulary class by adding more affixes to the beginning and end of these words.
Phonics SI And SION Words With Sentences
SI Words: First Sound /SH/
ascension – Ascension Thursday is forty days after Easter Sunday.
compression – Refrigerating equipment runs under high compression.
confession – Tell the truth when making a confession.
depression – Press your foot in the sand to see the depression.
dissension – Limiting disagreements avoids dissension.
discussion – Tell the story in your discussion of what happened.
intercession – The lawyer will make intercession before the judge.
mansion – A mansion is a huge home.
mission –  Our mission is good customer service.
recession – They found the artifact in a recession in the rock.
profession – Nursing is a noble profession.
progression – Progression through the line was slow.
Russia – Russia is a country east of Germany.
session – An Irish session is an evening of music and conversation.
tension – A guide wire keeps the telephone wire under tension.
SI Words: Second Sound /ZH/
Asia – Asia is a continent of land that has many countries.
Asian – A person or thing that is from Asia is called Asian.
decision – Think of your choices before you make a decision.
division – Division is the inverse of multiplication.
explosion – An explosion of dynamite broke the rock.
Indonesia – Indonesia is a huge group of islands south of Asia.
Indonesian – She bought a beautiful Indonesian dress.
occasion – A birthday is a happy occasion.
Persian – Alexander the Great was a Persian.
precision – The precise tech ground the wheel with precision.
provision – Make provision for rain when you camp.
television – Television sends audio and visual signals across great distances.
Interactive Phonics Worksheets
You can print these PDF printables or store them in a file for your child's phonics lessons and exercises. Whether they are reading the lists, write the words, or type the words, they'll have excellent phonics practice. 
Learn how PrintNPractice PDFs are printable interactive worksheets here.
How To Teach Phonics With More Free Phonics Worksheets
You'll find more than forty free phonics worksheets on our main phonics page. 
You'll find some of your favorite phonics kindergarten, first grade, second grade, and third grade phonics books, activities, and videos from the same page.
You might like to know that these next worksheets are available in both manuscript and cursive worksheets:
Thank you for sharing with your favorite teachers, parents, and homeschool families!

~Mary
Words With TI SI CI; CION, SION Words And TION Words
Phonics TI SI CI Spelling Words And Worksheets
See SH phonics worksheets here.
Buy Our Phonics Worksheets In Bundles: Phonics, Spelling, And Reading
Buy the bundle of our online phonics worksheets in one digital download for ad-free access to phonics practice for your elementary school students at school or at home.
BONUS: It includes our cursive writing worksheets.
Homeschool worksheets for spelling practice and Robert Louis Stevenson's poetry handwriting worksheets make great ESL printable worksheets. Enjoy!

More Phonics Worksheets, Videos, and Books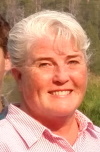 Mary Fifer
(Webmaster, PrintNPractice.com)
Mary Fifer, BSBA is webmaster, author, and researcher at PrintNPractice.com. She has created elementary school practice exercises using digital interactive worksheets. Printable and perfect for today's teachers, tutors, homeschoolers, and students!
Thank you for visiting and for sharing. :-)

Be encouraged to stay in touch! Join my free newsletter....

---