TI And Tion Words Phonics Worksheets

TI and TION words use the phonogram TI digraph.  
It makes the /sh/ sound, second most often to SH. For example:
Martian
partial
action
ambitious
This page is not for words that use T and I as separate sounds as in other languages where they often form a blend.  The TI phonogram is derived from Latin words and adding vowel suffixes.
These TI and TION worksheets make excellent ESL grammar exercises for learning noun and suffixes. 
Use your favorite phonics books for rules and syllabication, and then use these PDF worksheets for review. There are three worksheets at the links to the right.

Print the K123 two up for middle school children to have smaller lines like handwriting worksheets. It looks like a lot less work to the kids and can actually improve their handwriting.
3 TI And TION Word Worksheets
---
Buy All 190+ Phonics Worksheets And Phonics Flashcards In One Bundle
---
Be encouraged to stay in touch! Join my free newsletter....

Join To Receive My Free PrintNPractice Newsletters!
Free Online Worksheets For School, Homework, And Homeschool Practice
Free Online Teacher Resources - Free Homeschool Curriculum
For teachers and parents: PrintNPractice free printable worksheets are all copyright-free, digital activities for students. Use in homeschool, interactive notebooks for online classrooms, Google classroom, distance learning, tutoring and learning pods, and hybrid school. 
No prep.


No tracking.

Self learning.

Copyright free.

Lifetime license.

Diverse learners.

Easy drill-and-kill.

Interactive worksheets.

Printable morning work.

Paperless morning work.

Go printable or paperless.



Stay on track. Summer review.

Easy elementary school curriculum.




Remote learning packets or homework.

Most need no answer key or key is included.
Videos for audio and visual learners. God bless headphones!
See free teacher, homeschool, digital interactive school-at-home learning exercises with no login, no sign-up, no voucher, no account, and no credit card. Loads of digital activities for device-based learning. As seen at TeachersPayTeachers.
English Grammar Exercise: Phonics TI Words
Both nouns and adjectives use TI when adding a vowel suffix to a word that ends in a T or the ending ATE.
act – action
elect – election
part – partial
These words use the ending ATE and change the E to I to form a new syllable:
create – creation
educate – education
public - publication
They are used with several endings like –al, –an, -on, and –ous.  

In English TI is a digraph because it has two letters for the single sound /sh/. It is not a blend of the T and the I. It is almost always formed when adding a vowel ending to a root word. The TI plus the ending form a new syllable:
-tial
-tian
-tience
-tient
-tion
-tious
TI Words And Words Ending In TION
After SH, I like to teach TI first as there are more words ending in TION than SION or CION. There are also more words with TI in them.
TI Orton based phonogram lessons are learned on the same notebook page as CI and SI. Spalding lists these words on page 6 of the student's notebook. 
Many of these take the Latin form and Wanda Sanseri calls these three of the five spellings of /sh/ which in order of frequency are: SH, TI, CI, SI, and CH.
To forestall confusion, teach TI, SI, and CI separately and as they occur in your lessons. There's less chance of confusion. Older students can learn the whole column in one sitting, but you would not want to teach them all on the same day. I've taught several high school children who improved immensely by my just dictating the lists for them to add to their notebooks. 
I've also asked a long time trainer if she thought that an adult would benefit by simply copying my notebook. She agreed. I agree also as there have been many pages where I had copied the lists and benefited by the associations myself.
TI ESL English Grammar And Phonics Worksheets
The main thing for ESL students is to learn to pronounce the two letters in TI as the single sound /sh/. The words usually mean exactly the same thing in their own language and are often spelled exactly the same. The main difference is the pronunciation.
Give your students phonics practice of the English pronunciation using our phonics videos with your ESL grammar exercises. 
Our TION words worksheets have two size levels, or you can have a third by printing the first one two-up for older students to have a small and elegant size:
Kindergarten TI Worksheets In a Large Font - Print 2-up for high school.
Third Grade TI Worksheets Small Font - Great size for grades 3-6.
Choose the size that works for your children. It's handy to have the different sizes to teach phonics to several different children.
---
Buy All 190+ Phonics Worksheets And Phonics Flashcards In One Bundle
---
Teaching Phonics: Dictation List of TI Words
As you're teaching the phonogram TI, dictate these words for your children to write into their notebooks or on a piece of paper. The main thing is to have practice writing the /sh/ sound "by ear" while writing the digraph TI. The TI as SH worksheets above are a nice homework practice exercise. 
See the following simple sentences so you can teach the vocabulary of each word you dictate.
Phonics TI And TION Words With Sentences
action – Think before you take action.
addition – Multiplication is quick addition.
ambitious – The winner was an ambitious runner.
attention – Pay attention to your work.
condition – The water softener will condition the water.
connection – Make a connection to the pipe.
convention – Dad went to a meeting at the convention.
creation – Heaven and earth are God's creation.
direction – Which direction should I go?
education – Parents care about their children's education.
election – I voted in the last election.
examination – She passed the final examination.
formation – Books, music, and plays affect our formation.
impartial – The best judge is impartial.
information – The internet has good and bad information.
Martian – Things related to Mars are Martian. 
motion – The wind rocked the boat with a gentle motion.
notion – A notion is a small or new idea.
objection – An objection is a disagreement with a statement.
partial – Half a pizza is a partial amount.
patience – Have patience with your friends.
patient – The doctor tried to help the patient.
publication – A newspaper is usually a daily or weekly publication.
position – Position the microscope carefully on the table.
section – A section of land is one square mile or 640 acres.
vacation – It is fun to take a vacation break.
Hint: As you and your students find more words that use TI, add them to your notebooks. It's fun to make the list longer!

Interactive Phonics Worksheets
You can print these PDF printables or store them in a file for your child's phonics lessons and exercises. Whether they read the lists, write the words, or type the words, they'll have excellent phonics practice. 
You are also free to use them as PowerPoint presentations (PPT). Learn how these PDF printables are interactive here.
How To Teach Phonics With More Free Phonics Worksheets
You'll find more than forty free phonics worksheets on our main phonics page. 
I also list my favorite phonics kindergarten, first grade, second grade, and third grade, phonics books, activities, and videos from the same page.
You might like to know that these next worksheets are available in both manuscript and cursive worksheets:
Thank you for sharing with your favorite teachers, parents, and homeschool families!

~Mary
Phonics TI SI CI Spelling Words And Worksheets
See SH phonics worksheets here.
Buy Our Phonics Worksheets In Bundles: Phonics, Spelling, And Reading
Buy the bundle of our online phonics worksheets in one digital download for ad-free access to phonics practice for your elementary school students at school or at home.
BONUS: It includes our cursive writing worksheets.
Homeschool worksheets for spelling practice and Robert Louis Stevenson's poetry handwriting worksheets make great ESL printable worksheets. Enjoy!

More Phonics Worksheets, Videos, and Books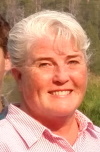 Mary Fifer
(Webmaster, PrintNPractice.com)
Mary Fifer, BSBA is webmaster, author, and researcher at PrintNPractice.com. She has created elementary school practice exercises using digital interactive worksheets. Printable and perfect for today's teachers, tutors, homeschoolers, and students!
Thank you for visiting and for sharing. :-)

Be encouraged to stay in touch! Join my free newsletter....

---