900+ Math Practice Worksheets To
Increase Your Kids' Math Scores
Using our free math practice worksheets is easy and fun. They take the work out of teaching kids to memorize the addition facts.
Time for practice is the biggest question, and the quality math worksheets on this website are the answer.
Quick and easy. Print and practice.

Four Operations Math Practice Sheets
Practice Worksheets
Math Practice Videos
Your kids can copy the equations three times on most of our printable math worksheets. Easiest homework assignment on the planet.
Also our worksheets are digitally formatted so that your kids can type right in the files, so that you do not have to print their work. Simply copy the file to each student. 

Want a print out? Need to send it to school? Simply print from the children's files. You can also review or quiz with our printable flash cards.
Be encouraged to stay in touch! Join my free newsletter....

Join To Receive My Free PrintNPractice Newsletters!
Free Online Worksheets For School, Homework, And Homeschool Practice
Free Online Teacher Resources - Free Homeschool Curriculum
For teachers and parents: PrintNPractice free printable worksheets are all copyright-free, digital activities for students. Use in homeschool, interactive notebooks for online classrooms, Google classroom, distance learning, tutoring and learning pods, and hybrid school. 
No prep.


No tracking.

Self learning.

Copyright free.

Lifetime license.

Diverse learners.

Easy drill-and-kill.

Interactive worksheets.

Printable morning work.

Paperless morning work.

Go printable or paperless.



Stay on track. Summer review.

Easy elementary school curriculum.




Remote learning packets or homework.

Most need no answer key or key is included.
Videos for audio and visual learners. God bless headphones!
See free teacher, homeschool, digital interactive school-at-home learning exercises with no login, no sign-up, no voucher, no account, and no credit card. Loads of digital activities for device-based learning. As seen at TeachersPayTeachers.
Math Facts Practice Worksheets
At first, when children are learning the addition facts, they're making a big step.
They're not just naming or counting numbers like they did at the kindergarten level. They're combining math terms to learn new numbers and they are learning the principle of equality.
They're learning to say the names of the symbols in the equations.
Grammatically they need to be able to say, "Two and two are four." instead of, "That's a two." or "one, two, three, four, etc."
It takes a bit of practice to make this easy. Addition is fast counting and kids like to learn the short cut.
The sooner that your students find the time to really practice or review the basic equations, the easier it will be for them to learn addition. The trick is to make the time for review; especially in first, second, and third grade.
Have patience teaching early addition. Give them time to practice. Addition, in my experience, was the hardest table to teach because of the new vocabulary and math skills.
After kids are comfortable using equations, it is usually MUCH easier for them to learn the next table, subtraction, since the same terms and numbers are involved in subtraction equations.
The following is a glimpse of what can make the learning more effective for your students and easy for you.
945 PDF Math worksheets.

Buy K-6 in one digital download.

No ads.

Filed by topic.

Interactive. Printable.

Use with any Math Lesson Plans.

Addition, Subtraction, Multiplication, Division and Fraction Practice.
Addition Math Practice Worksheets
When you go to our main addition practice page you will find our printable addition flash cards, a reference chart and twelve printable Math worksheets.
Simply print them for your children to copy the equations. The addition Math reference chart is handy for kids to keep in a binder or to hang near where your students do their homework.
I have notes on both the addition and the subtraction pages for what has worked for me.
Teach the equation terms first and show them on the board.

Start by showing your children the answer side of the flash cards to make sure that they understand and can say the equations with the answers. This is especially important with addition as many students are not yet familiar with the vocabulary of an equation. Use the videos for review.
Then show them how to copy the equations on the addition Math worksheets three times. If your students say the words at the same time as they write them, they'll memorize the answers more easily. It may seem like it takes more work at the beginning; but it will save time through the months, and they'll already have the habit when it comes time to learn subtraction or multiplication.
Assign the addition worksheets frequently enough that your kids can memorize the facts. At the beginning, it's good to practice four or five times a week. Reviewing the Math facts daily makes them easier to memorize, especially if you keep it quick and frequent as with using flash cards.
On the next day, flash the non-answer side of the flash cards to see if your students know the answers. If they do, they can move to the next table. If they don't, or if they miss a card, simply have them repeat while you say it - three times and you can assign the worksheets again.

Do this for each new table till your students can answer most of the equations easily. Total mastery before moving to the next addition table is not necessary as they'll be practicing the very same facts with all of their future assignments. Most students will eventually "get it".
Go to our main addition page here.
945 PDF Math worksheets.

Buy K-6 in one digital download.

No ads.

Filed by topic.

Interactive. Printable.

Use with any Math Lesson Plans.

Addition, Subtraction, Multiplication, Division and Fraction Practice.
List Of Math Facts Practice Worksheets By Topic
Keeping your practice review short and sweet makes the next review seem more easy. Kids do not dread the effort.
I've spent years helping children memorize their math facts, and have found that writing the equations while saying them out loud is so helpful.
Keep it light and quick and the habit will be easier to form. Seriously, the only "work" involved here is the copying and remembering.
No guessing and no giant grading project necessary for you.
Addition and subtraction facts and are covered at the links below and you can see many more on our main pages for all four Math operations. 
Since this site covers basic Math, you can use our Math practice worksheets and flash cards with any school or home school Math curriculum for these topics.
Printable Math Dictionary PDF Printable Math Glossary/Dictionary.
Math Symbols Glossary PDF Printable poster of the Math Symbols.

Shape Worksheets Circles, squares, triangles, stars and more.

Number Coloring Pages Color the numbers, make posters, banners, etc.

Counting Worksheets Help little ones learn to count.

Writing Numbers Worksheets Worksheets for practice writing numbers.

Color By Number Worksheets Combine coloring and Math.

Clock Worksheets More time worksheets with a Roman numeral clock face. Make telling time easy to learn. Cut and color a moving clock face.
Money Worksheets Video and money worksheets. Counting Money Worksheets Counting money video and worksheets with realistic coin images and skip counting. Realistic coin images and skip counting.
Practice Writing Checks - Blank checks (you can print on colored paper) and the vocabulary worksheets with the names of popular stores and a list of the names of the numbers spelled out. Six page download.

Measurement Worksheets Metric and standard measurement worksheets. Two downloads with two pages each.

Roman Numerals Chart This page explains Roman numerals and has printable charts, worksheets, and a Roman numeral clock face.

Addition Worksheets This is our BEST addition page with the most addition worksheets and all new links to higher level addition worksheets. Here are my personal ideas for using addition Math worksheets.

Subtraction Worksheets This is our BEST subtraction page with the most subtraction worksheets and all new links to higher level subtraction worksheets.

Multiplication Worksheets This is our BEST multiplication page with the most multiplication worksheets and all new links to higher level multiplication worksheets.

Math Formulas List of formulas and geometric formulas with our free printable Math definitions ebook.

Math Exponents, Squares and Cubes - Awesome exponents worksheets with many variations for higher levels. Math Word Problems Simple Math word problem worksheets and volume of a cube worksheets. See the squares and keep the charts. 
Decimal Math Worksheets Decimal and division worksheets. Percent and division worksheets with a six page download of one hundreds charts for teaching decimals.
Division Worksheets This is our BEST division page with the most division worksheets and all new links to higher level division worksheets.

Prime Numbers Chart Several prime numbers charts and a hundreds chart download with six pages.
Fraction Worksheets Printable fraction worksheets. Fraction definitions and many worksheets that use color blocks to show equivalent fractions.
Geometry Formulas  Printable geometry poster with formulas.
Order of Operations Worksheets PEMDAS Order of operations explanations and step by step worksheets for the children to copy the steps. Color coded.
Pre-Algebra Worksheets Links to pages with worksheets to use in pre-Algebra.
Printable Graph Paper Scores of different graph papers to print.
Buy Our Math Worksheets Bundle And Save Time!

See sample Math practice worksheets. Bundle includes dictionary for Math.
945 PDF Math worksheets.

Buy K-6 in one digital download.

No ads.

Filed by topic.

Interactive. Printable.

Use with any Math Lesson Plans.

Addition, Subtraction, Multiplication, Division and Fraction Practice.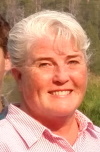 Mary Fifer
(Webmaster, PrintNPractice.com)
Mary Fifer, BSBA is webmaster, author, and researcher at PrintNPractice.com. She has created elementary school practice exercises using digital interactive worksheets. Printable and perfect for today's teachers, tutors, homeschoolers, and students!
Thank you for visiting and for sharing. :-)

Be encouraged to stay in touch! Join my free newsletter....

---